VIEW MORE EXHIBITIONS
The Age of Tiffany: Between Nouveau and Deco
April 21, 2018 - July 22, 2018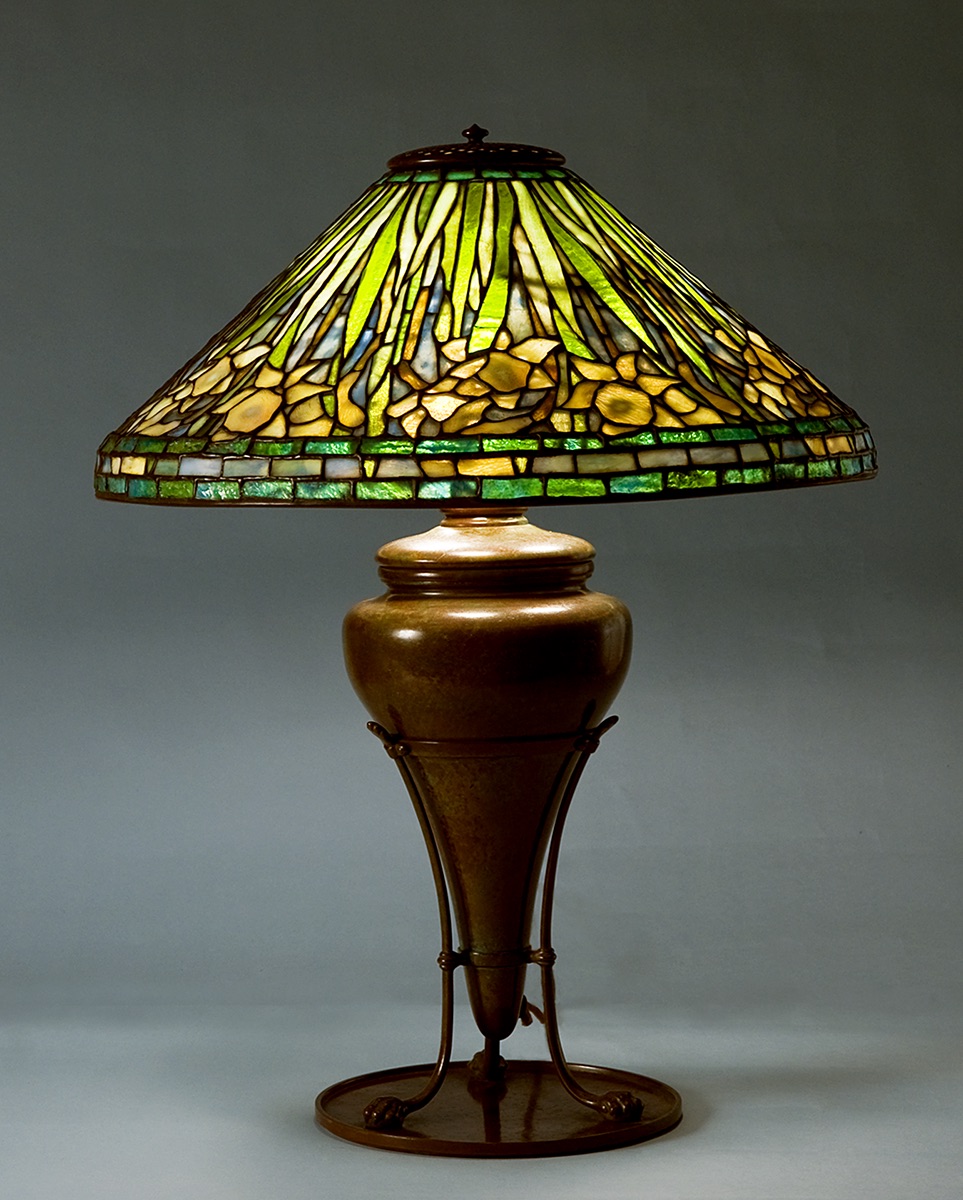 Tiffany Studios, New York, Daffodil Table Lamp, c 1900 – 20, Leaded glass and cast bronze. Gift of Theresa A. Cwierzyk and Sidney Gordon.
LEARN MORE
The years preceding and following the turn of the 20th century witnessed a revolution in the decorative arts in America. In an era when many traditionally trained painters and sculptors collaborated on decorative schemes for grand public buildings, other artists created functional objects for the home that were notable for their aesthetic appeal. Louis Comfort Tiffany was the central figure in this movement. Renowned for the ground-breaking glass processes he developed, Tiffany produced countless decorative windows, stained glass lamps, and opalescent and favrile glass vases and bowls.
This exhibition places Tiffany within the context of other decorative art from the Museum's Permanent Collection, including garden sculpture by Frederic MacMonnies and Edward Berge, a decorative panel by Charles Prendergast, a rare tapestry by Arthur B. Davies, and a modernist rug by Bertram Hartman. The installation also features work by Enid Bell, Max Kuehne, Paul Manship, Hunt Diederich, and Henry Varnum Poor, among others.