VIEW MORE EXHIBITIONS
The Tile Club: Camaraderie and American Plein-Air Painting
August 4, 2018 - November 4, 2018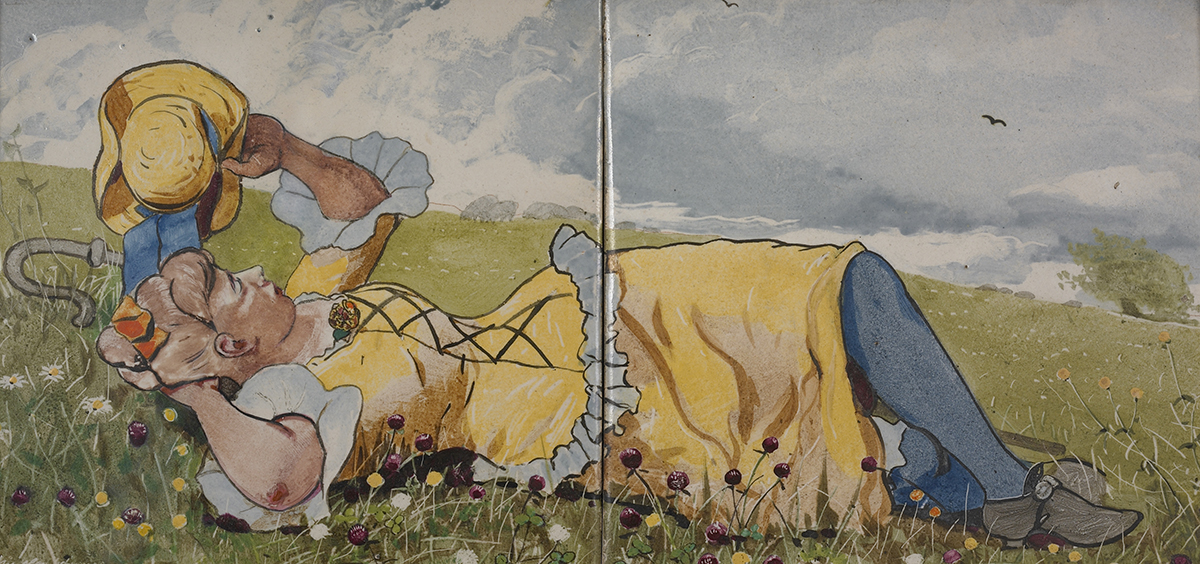 Winslow Homer, Resting Shepherdess, 1877, Painted and glazed ceramic tiles. Partial Gift of Karen H. Bechtel in memory of Ronald G. Pisano and Partial Museum Purchase with funds from the Acquisition Fund, the Eva Gatling Fund, and the Baker/Pisano Fund.
LEARN MORE
Among the many artist societies that animated art life in America in the years following the nation's Centennialin 1876, the Tile Club was notable for its convivial camaraderie. Comprising a select group of artists, writers, and musicians, including Winslow Homer, William Merritt Chase, Augustus Saint-Gaudens, Edwin Austin Abbey, J. Alden Weir, and Stanford White, Tile Club meetings were known for their spirited conversation and experimentation with painted tiles. In four summer sketching trips, three of which explored Long Island, Tile Club artists created plein air works of picturesque subjects, exploring the concept of working outdoors that was then transforming artistic practice in Europe. This exhibition features tiles,drawings, sculpture, and prints that document the life and times of this lively group.
This exhibition has been organized by the Chazen Museum of Art, University of Wisconsin-Madison, in cooperation with The Heckscher Museum of Art.