VIEW MORE EXHIBITIONS
You Go Girl! Celebrating Women Artists
December 5, 2016 - April 3, 2017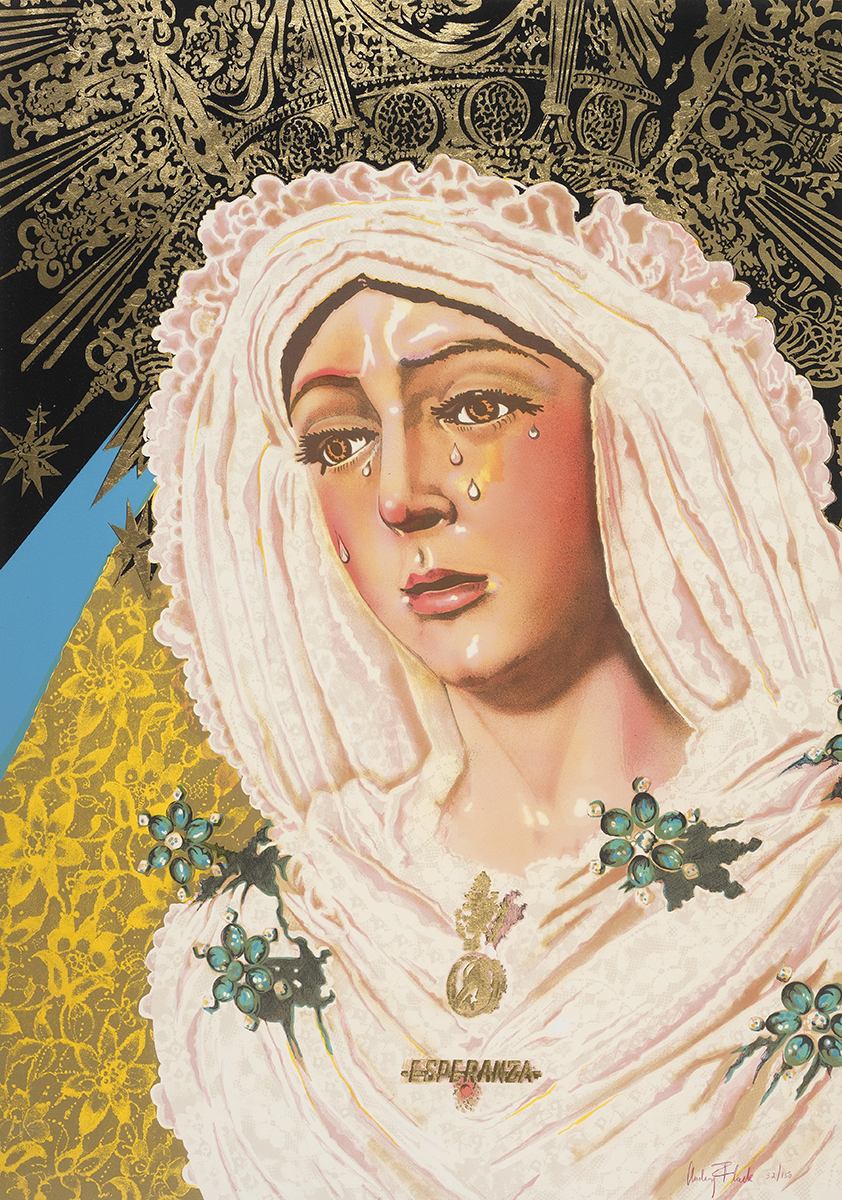 Audrey Flack, Lady Madonna, 1972, Lithograph on paper with gold leaf. Gift of Dr. and Mrs. Samuel S. Mandel.
LEARN MORE
This exhibition presents more than 50 artists from the late-19th century through today. Working in representational and abstract syles, the artists in You Go Girl! express a wide range of concerns that often mirror those of their male colleagues, while sometimes challenging traditional artistic boundaries and male authority. Featured artists include Berenice Abbott, Elaine deKooning, Dorothy Dehner, Audrey Flack, JaneHammond, Mary Nimmo Moran, Georgia O'Keeffe, Betty Parsons, Miriam Schapiro, Esphyr Slobodkina, Emma Stebbins, and Jane Wilson, among others. You Go Girl! closes a year of exhibitions drawn exclusively from the Museum's Permanent Collection, in celebration of our 95th anniversary.
You Go Girl! is sponsored in part by Frank Lourenso & Gary Stevens-Morgan Stanley WealthManagement, and by The John Hahn Foundation.
More About You Go Girl! Celebrating Women Artists