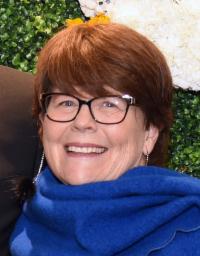 The Heckscher Museum of Art is pleased to announce the election of Priscilla C. Hughes, Esq., to the Board of Trustees.
Priscilla Hughes recently retired from world-wide media company Thomson Reuters where she served in senior positions, most recently as General Counsel Enterprise Centre and Chief Compliance Officer (CCO) for the company's global, enterprise-wide compliance efforts. She was based at corporate centers in New York,  London, and Switzerland.
Prior to her career at Thomson Reuters, Ms. Hughes was a partner at Morrison & Foerster LLP.  She received her J.D. from Fordham University School of Law and a B.A. from New York University. "As an experienced corporate attorney with both business management and financial experience, her skills are a welcome addition to the board," noted Robin T. Hadley, Board Chair.
Priscilla and her husband Robert are residents of the Huntington area and long-standing Members of the Museum.