On Tuesday, November 2, 77 K-12 art teachers from 14 different school districts across Nassau and Suffolk Counties came together for the Museum's annual Superintendent's Day Professional Development Conference.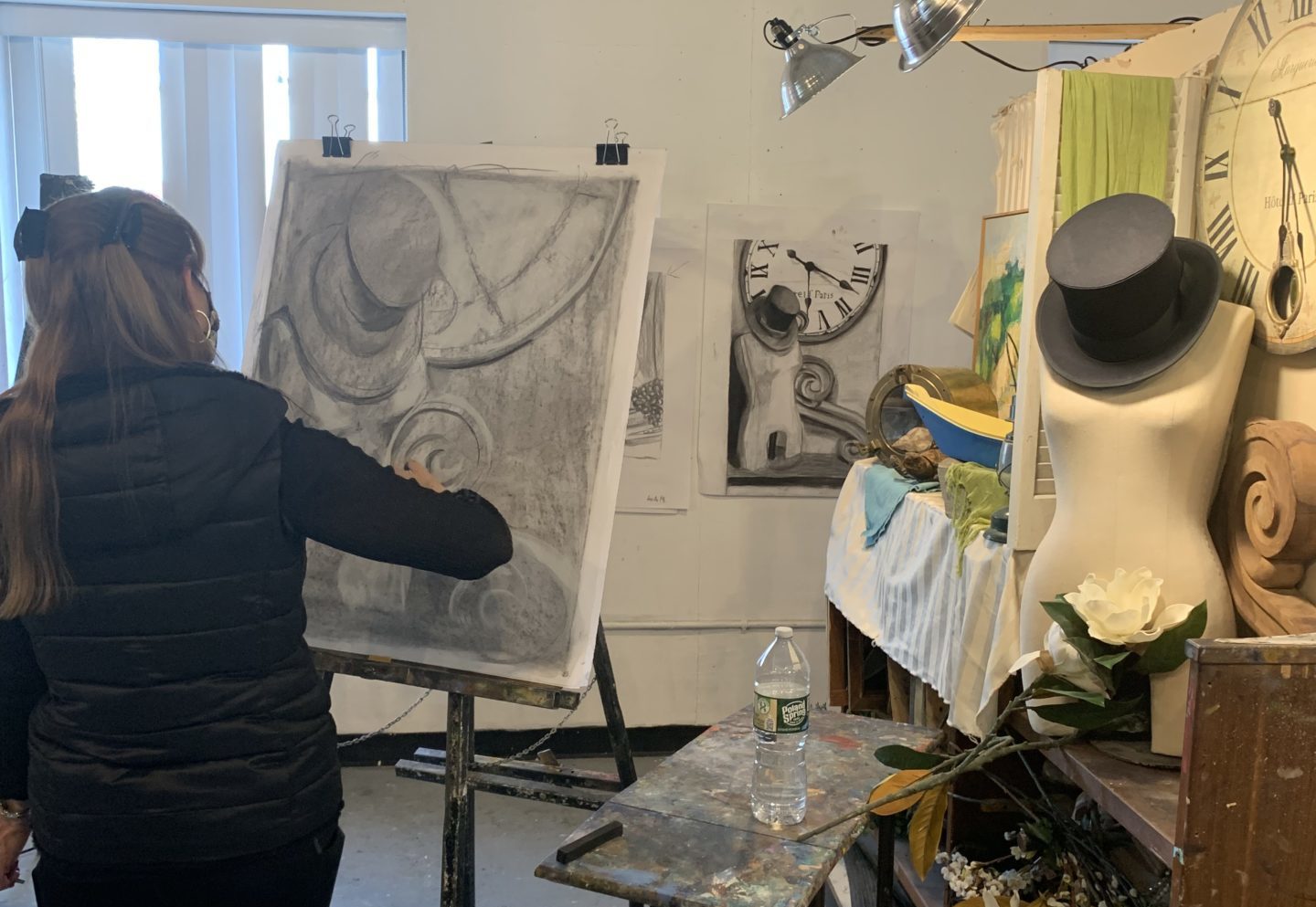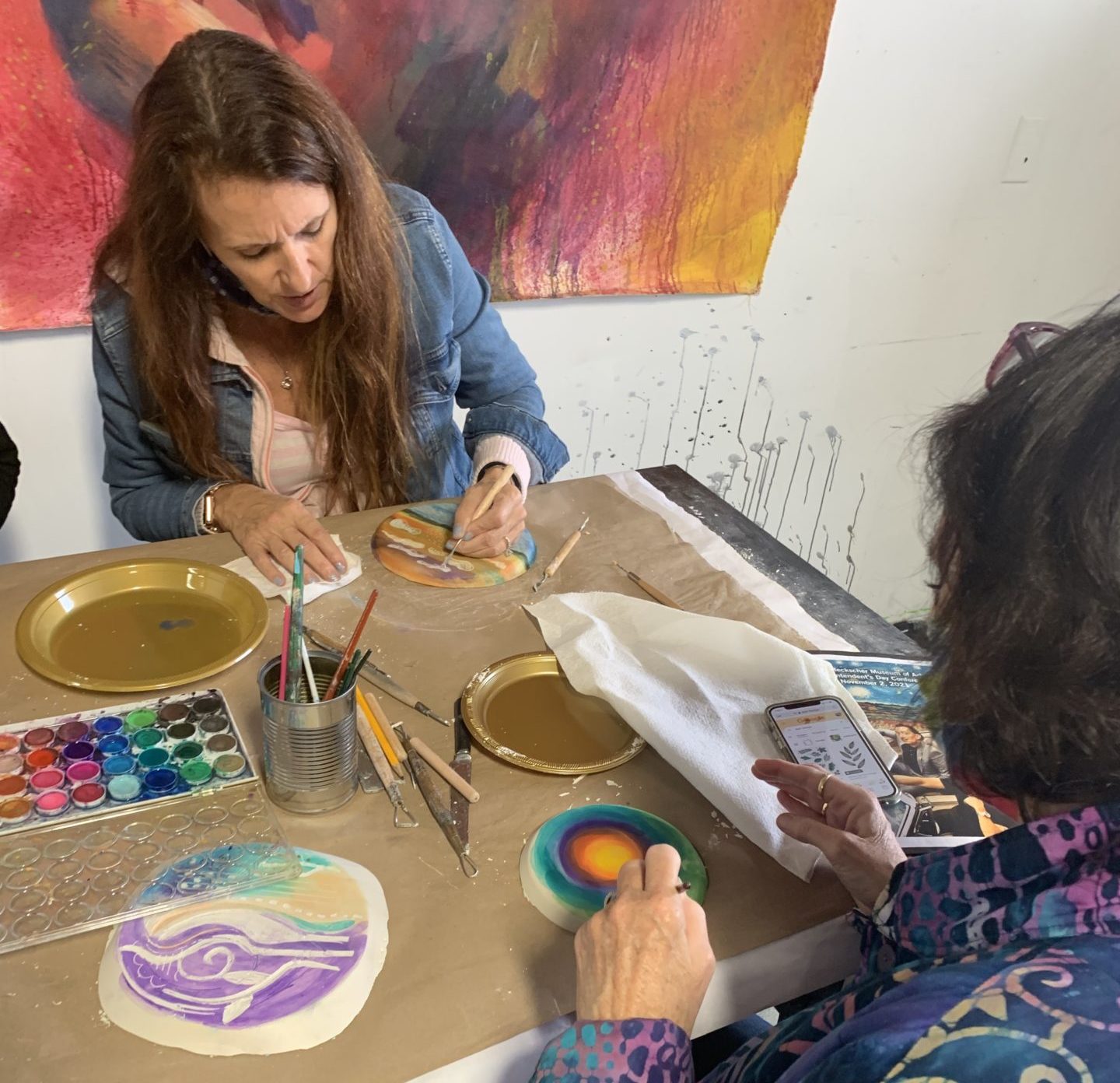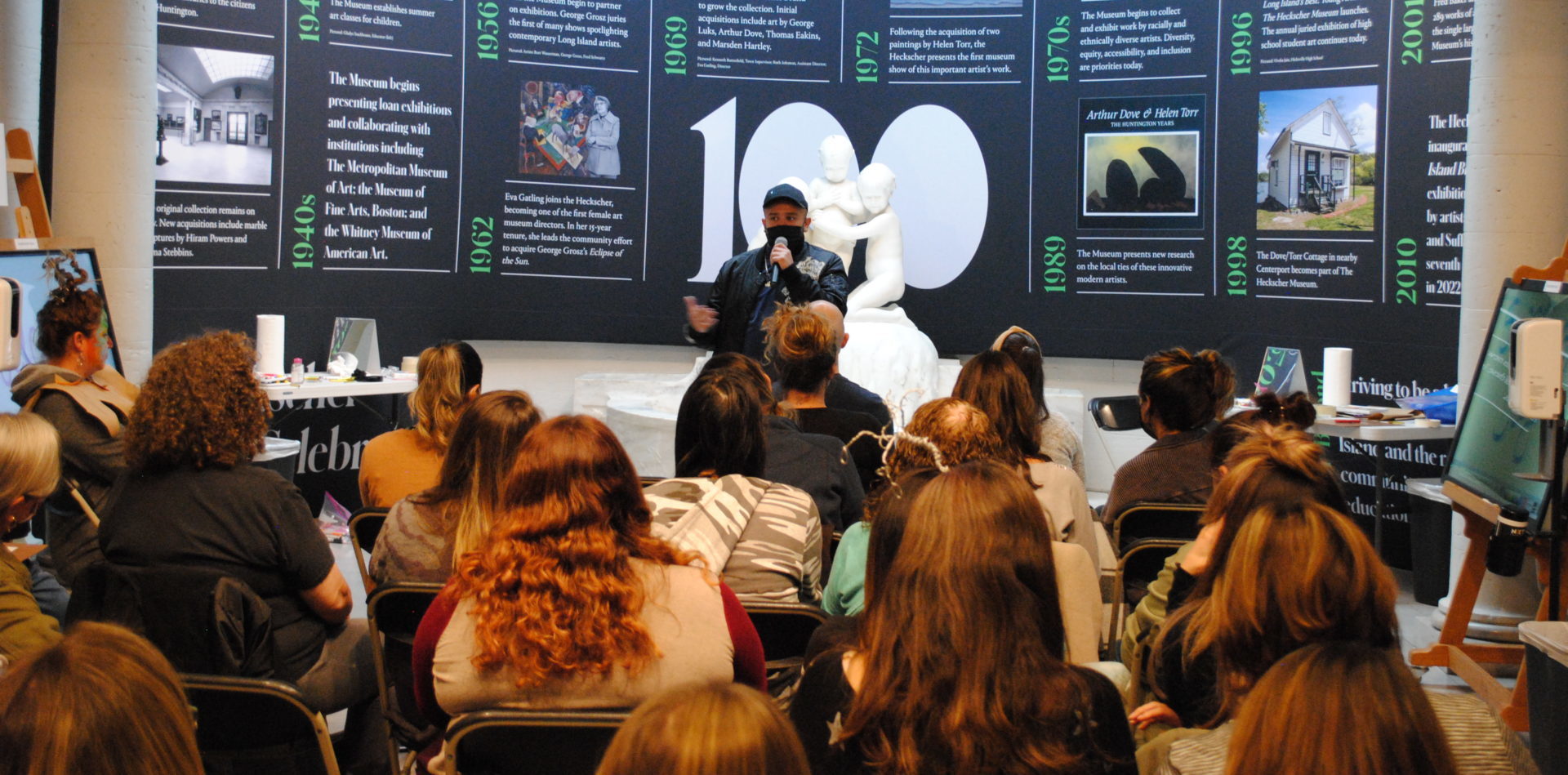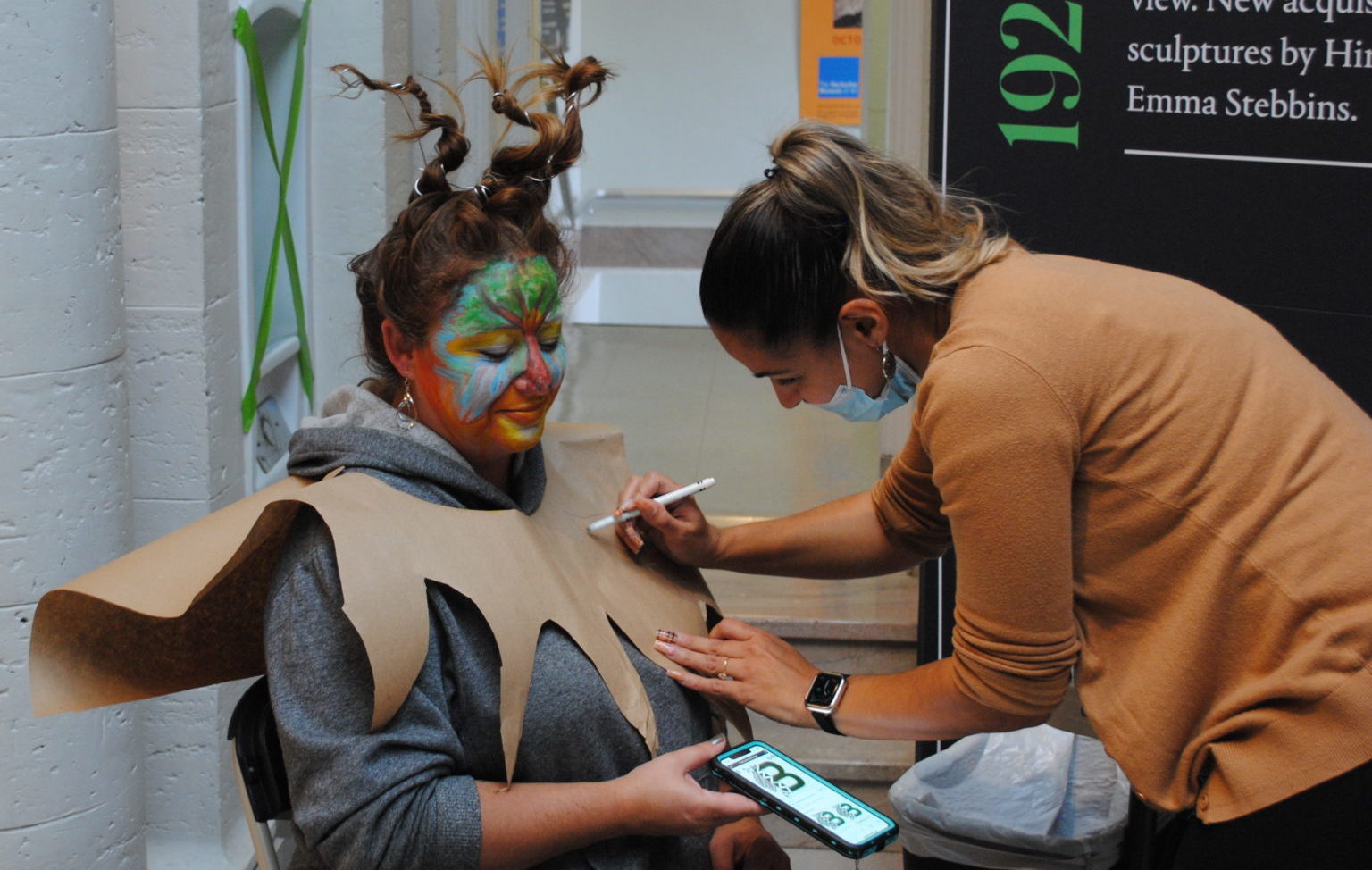 The Heckscher's Education & Visitor Experience Staff were thrilled to be able to hold this program in person again after having a virtual version last year due to the pandemic. The Museum partnered with Huntington Fine Arts (HFA) in Greenlawn to host the event, with teachers having the opportunity to spend half the day in the Museum and the other half in HFA's amazing studio space.
"These past two school years have been very tough on our teachers and students. Now, more than ever before, it is so important for teachers to have the time to come together and celebrate the arts and each other!" said Joy Weiner, Director of Education & Public Programs.
Activities in the Museum began with a tour of the current exhibition The Heckscher Museum Celebrates 100 with Curator Karli Wurzelbacher and Curatorial Assistant Justyce Bennett. Then, everyone participated in a "Facing Art" activity inspired by Long Island's Best Alumni Maris O'Brien's interpretation of Richard Anuskiewicz's painting Temple of Ochre as a face painting. Teachers had the opportunity to select a work of art of their choice and then reimagine it through the lens of face painting.  Several groups of teachers even had the chance to bring their concepts to life on a colleague! In addition, Key Note Speaker and artist Diego Garcia, originally from Brentwood, NY, spoke with the group about inspiring their students to rise up and overcome obstacles in a very powerful conversation about challenges and using art as a form of personal expression. According to Diego, his high school art teacher "saved his life," and opened up a world of possibilities for him. Diego's message is that every teacher has the power to impact their students' lives in positive ways.
At Huntington Fine Arts, teachers worked with artist Philip Jordan as he shared his expertise in mural painting and theatre backdrops with the group. Everyone helped to create a collaborative mural and learned his tips and tricks for bringing exciting, vibrant murals to life in their school buildings. The rest of the time at HFA was devoted to nurturing everyone's creativity with open studio time. Teachers went back to their roots and remembered why they became art teachers in the first place as they drew from a live model and still life set-ups, and carved and painted plaster reliefs.
Evaluations from attendees confirmed that a wonderful day was had by all. Reflecting on Diego Garcia's presentation, one teacher wrote, "Diego really helped me remember why I'm a teacher and how I can continue to be a successful educator."