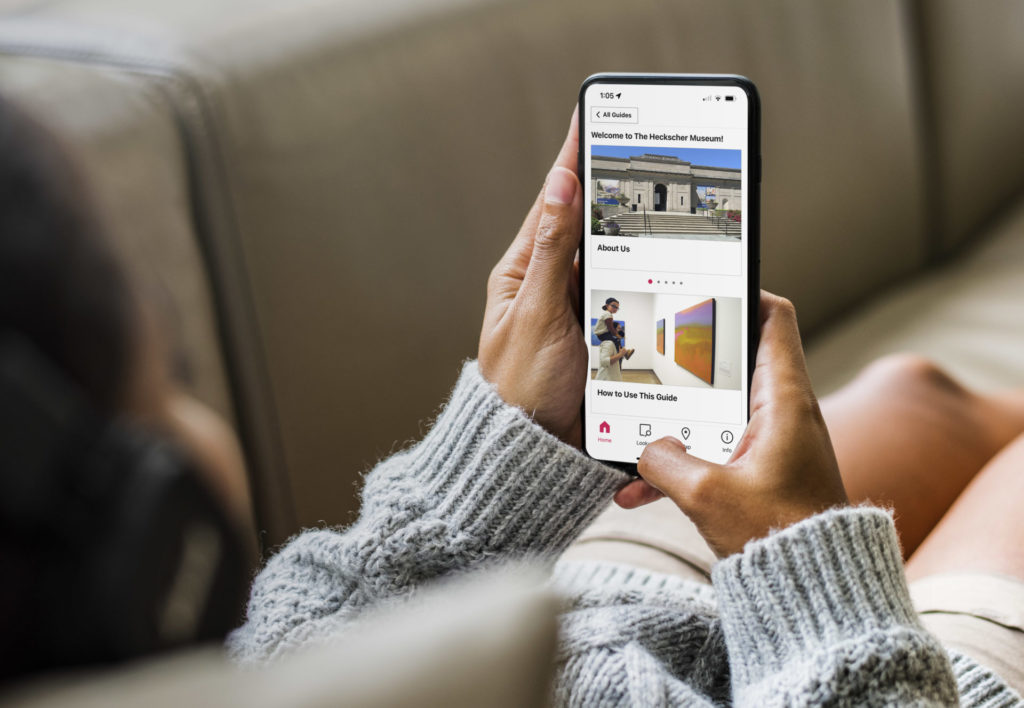 Visitors now have easy access to exciting, enhanced experiences with a free digital guide  for exhibitions, access to two new soundwalks, and much more!
Available through Bloomberg Connects with the free QR code on this page, the app provides exclusive audio, video, and historical information to enrich the current Museum exhibitions: Salt Life: Arthur Dove and Helen Torr and Raise the Roof: The Home in Art.  The app also features soundwalk experiences, collection highlights and interactive maps for guests to enjoy.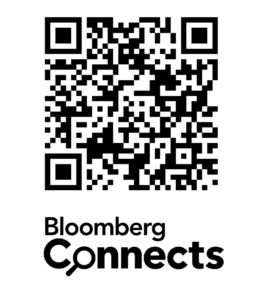 Two new multi-station soundwalks have debuted. One, located at the Arthur Dove and Helen Torr Cottage in Centerport, celebrates the 25th anniversary of the Museum's acquisition of this historic property. The second soundwalk is at scenic Heckscher Park, Huntington, where The Heckscher Museum is located.
Visitors will discover the home and studio of modernists Arthur Dove and Helen Torr in new and unique ways. The self-guided soundwalk experiences reveal the story of Torr and explore the sounds of nature around the property that inspired her art. At Heckscher Park, the soundwalk reveals the history of this community center, and the bountiful sounds of nature that surround the Museum.
The app's content will continue to be updated with new exhibitions and features, opening the Museum to a larger audience and community.
Bloomberg Connects is part of Bloomberg Philanthropies, which has long been committed to helping organizations to use technology to innovate, enrich their communities, and make art and culture accessible to all. The Heckscher Museum was invited to participate in Bloomberg Connects, joining more than 200 museums and cultural organizations offering free content to global audiences. Other Bloomberg partners include The Metropolitan Museum of Art and London's Tate Modern.
Special thanks to Monica Ortiz-Menier, a participant of Helen Keller National Center and member of The Heckscher Museum Accessibility Advisory Group; the Town of Huntington Environmental Open Space & Park Fund Advisory Committee; and the Town of Huntington for a grant to provide tactile signs at the entrance to Heckscher Park, and historic Dove/Torr Cottage.
 The Soundwalk can be accessed through the Bloomberg Connects App and the QR code on the left.
 ACKNOWLEDGEMENTS
The Heckscher Museum of Art Soundwalk, located at the Dove/Torr Cottage and in Heckscher Park, was created in 2023 with support from a Dorothy C. Radgowski Learning Through Women's Achievement in the Arts Grant, a joint effort of Where Women Made History (WWMH), and HAHS. Special thanks to Susan Buroker, Evangeline Knell, Girls Inc. Long Island, Monica Ortiz-Menier, Helen Keller National Center, and the Heckscher Museum Accessibility Advisory Group for their work on the project. Tactile Maps and Signage were created and installed, for this project, at Heckscher Park and the Dove/Torr Cottage with generous grant support from the Town of Huntington Environmental Open Space & Park Fund Advisory Committee.