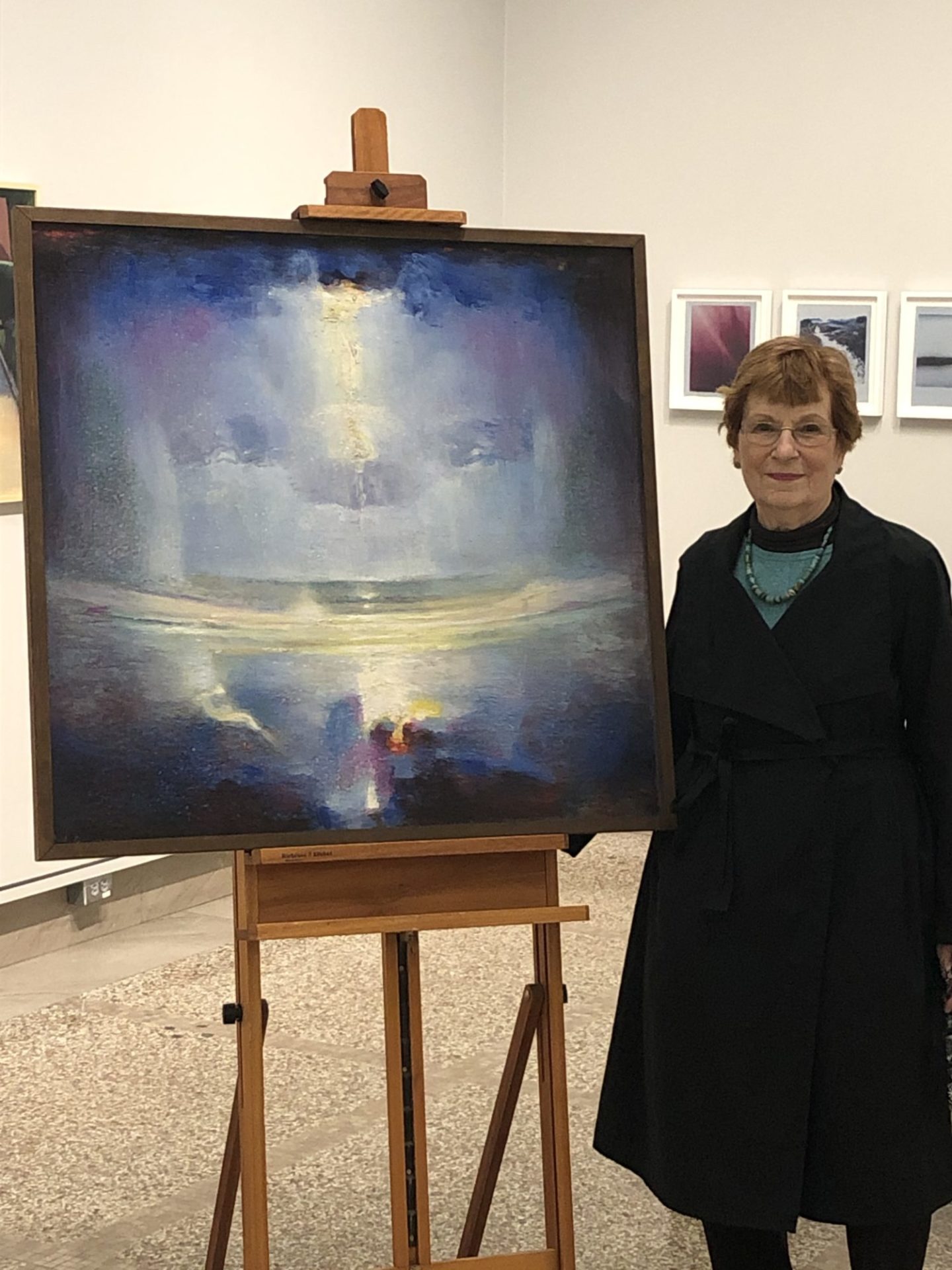 Care and preservation of the collection is one of the principal responsibilities of a museum. Even in controlled museum environments, objects age. Exposure to light and atmospheric debris can discolor and damage paintings, sculptures, and works on paper. The Adopt a Work of Art program offers a unique opportunity for supporters to become proud "parents" to some of the Museum's most important treasures, benefiting the Museum, the sponsor, and generations to come.
Just before the pandemic struck, Museum sponsor Winifred Baim agreed to adopt Ira Jean Belmont's A Color-Music Expression of an Excerpt from Richard Wagner's 'Prelude to Lohengrin' (1933), which was in need of conservation. This painting had not been treated in some time and had several issues that required remediation. Conservator Christina Zuccari of Moro Studio, Inc. treated the work of art. She removed dirt and yellowed varnish layers from the surface, and then performed some minor inpainting and re-varnished the piece. Zuccari also removed the canvas from its existing stretcher support, relaxing it to resolve buckling. She then reinforced (strip lined) all edges, as the canvas was brittle and broken along the tacking edges, and remounted the canvas to a new stretcher.
We are incredibly grateful to Winifred Baim and all of our donors who have adopted works of art over the last several years. Their support is invaluable and crucial to the Museum's conservation efforts. We hope the continued interest in this program will inspire others to consider adoption as well!
A complete list of works available for conservation can be found at heckschercollection.org under the Adopt a Work tab. A donation is tax deductible. To adopt a work of art, please contact Deborah Johnson, Deputy Director & Director of Development, 631.380.3229 ext. 708 or Johnson@Heckscher.org.