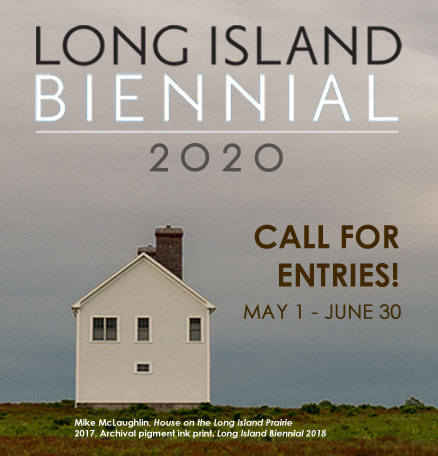 The Heckscher Museum of Art is pleased to present the Long Island Biennial, a juried exhibition featuring contemporary artists of Nassau and Suffolk Counties. For well over a century, Long Island has provided a stimulating and nurturing environment for artists, who in turn have established a vibrant and thriving art scene.
This exhibition presents an overview of current artistic practice on the Island in a broad range of styles, media, and subject matter. Contemporary artists are an important constituency of The Heckscher Museum of Art. August Heckscher, who established the Museum in 1920, collected contemporary art in his day, and throughout its history the Museum has acquired and exhibited contemporary work, especially by Long Island artists. To date, over 850 artists have submitted work to the Biennials, signifying the wealth of creative talent across the Island.
The Long Island Biennial offers Long Island's contemporary artists an opportunity to show their work to a broad public, deepening the connections between artists and the communities in which they live. Inaugurated in 2010, this 10-year anniversary of the Long Island Biennial coincides with The Heckscher Museum's centennial. In honor of this milestone, we will expand this year's Biennial to fill all four Museum galleries. Entries may be submitted in the following media: painting, sculpture, works on paper, photography, and mixed media.
The Call for Entries opens on May 1 and closes on June 30, 2020.
Please contact libiennial@heckscher.org or call 631.351.3213 with any questions.