An Unprecedented Ask for Unprecedented Times
This year marks the 100th anniversary of The Heckscher Museum's founding, and the coronavirus pandemic appeared just as the centennial celebrations were beginning. Together with many cultural organizations throughout the country, we had to temporarily close our doors and rethink or postpone our planned exhibitions, education programs, and fundraising events. As a result, and despite the Museum's best efforts, we are facing a significant projected deficit in excess of $500,000. Unless we are able to fill this gap, the Museum will enter its second century with its budget at risk and many of our programs on hold.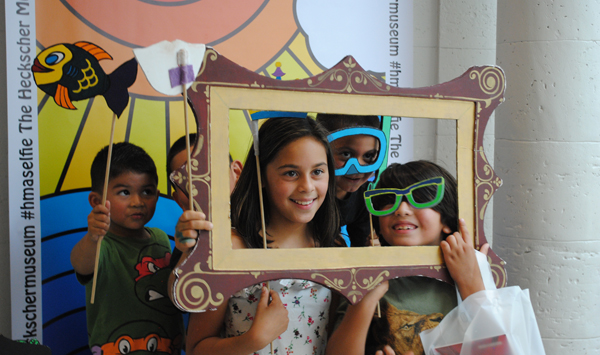 In response to our current situation and recognizing the immediate needs of the Museum, we gratefully announce a challenge grant of $200,000, initiated by Robin Hadley, The Cunniff Family, The Rauch Foundation/Nancy and Kostas Douzinas, Pien and Hans Bosch, and Andrea B. and Peter D. Klein.
Thanks to the amazing and continuing response from our donors, the deadline has been extended! All donations received before August 15 will be matched dollar-for-dollar.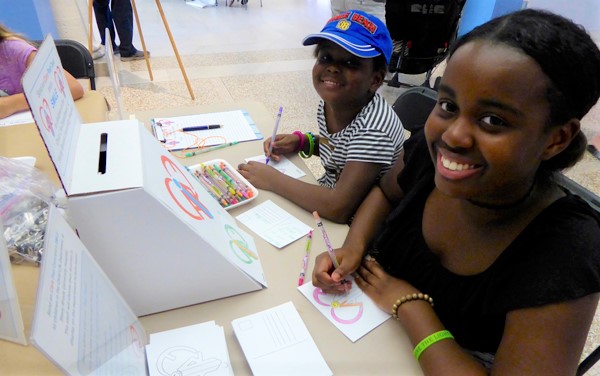 Your tax-deductible gift will help ensure the stability of the Museum's talented and essential staff, fund arts education programs and exhibitions, and maintain the Museum through 2020. Please make your gift now to guarantee a confident future where the Museum can serve communities as one of Long Island's important cultural and educational resources.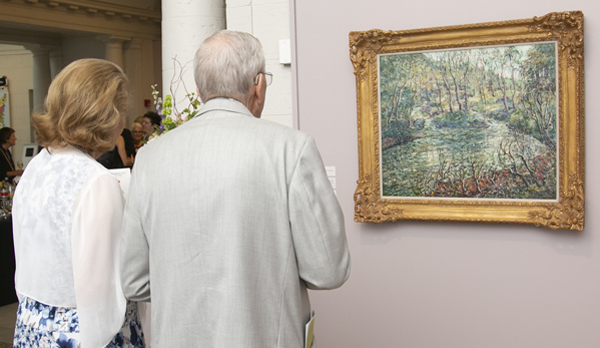 These are unprecedented times. It is the moment when we turn to those who hold The Heckscher Museum's best interest at heart. Your donation, as generous as possible, will keep the Museum moving forward with confidence. Every gift will make a difference!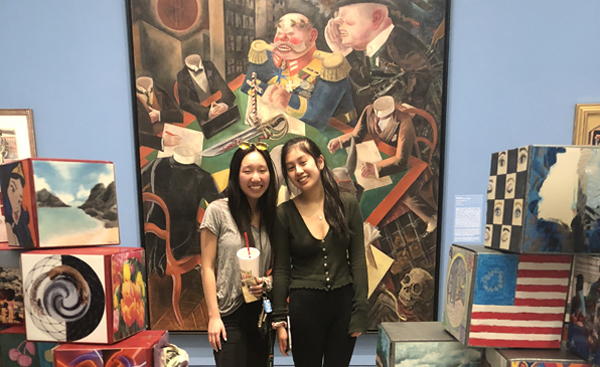 To make your online donation today, please visit Heckscher.org/donate. Or, mail to The Heckscher Museum, 2 Prime Avenue, Huntington, NY 11743.
Questions? Contact Development@Heckscher.org.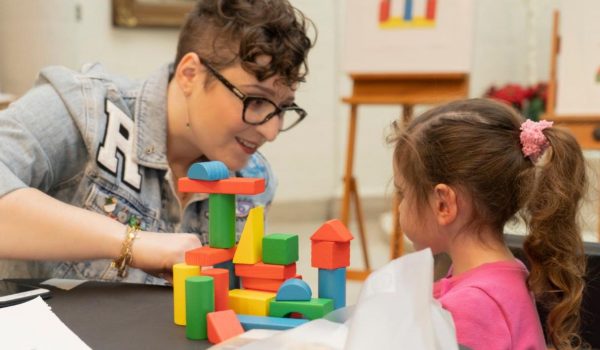 THANK YOU to the following generous donors who have made a gift to meet the challenge (as of 9/3/2020)

Nancy and Michael Aboff
Lauretta Alio
Janet B. Allen
Ann Eden Woodward Foundation/Judy and Pat Woods
Susan Love and Steven Anolik
Linda and Robert J. Aquilina
Erica and Henry Babcock
Winifred F. Baim
Christine and John Ballow
Janet Barr
Teresa P. Becker
Anita Belman
Mary J. Benazzi
Edith Berg
Irene Berkman
Alli Berman
Judith Bernhang
Mary Lenore Blair
Christey and Peter Blohm
Rebecca and Joseph Bonventre
Margaret F. and Joseph Boorstein
Linda R. Kay and William G. Brunn
Christopher Buzzetta
Colette Buzzetta
Barbara and Chris Cagnazzi
Trudy and Tom Calabrese
Callaghan Lucerino & Associates LLP/John Callaghan
Robert Calvert
Judith Cartwright
Kate and Andy Chapman
Phyllis N. Charash
Claire Friedlander Family Foundation/Irene and Peter J. Klein
Stephanie Cole
Barbara and Barry Coller
Hanna Nekvasil and John E. Coraor
Donna Corvi
Bea Coryell
Christine D'Addario
Anthony Damian
Henriette Darrell
Chancey M. Dennis
Dr. Lee MacCormick Edwards Charitable Foundation
Charles Eder
Kathleen and Brendan FitzGerald
Marilyn Fox
Gertrude M. Frein
Bess and David Fuchs
Peter Fudge
Susan and Jeffrey L. Futter
Kathleen Galotti
Herman C. (Bud) Gehnrich
Susan Goldman
Abby Pariser and Peter J. Gollon
Andrea M. Gordon
Christine Greene
Janet Gritzka
Lynn and Frank Gundersen
Paula Hackeling
Beth Hacker
Dee and James Hadley
Tanya Vancott and Bruce Hannah
Margy Hargraves
Steven C. Hearl
Robert Hill
Paul G. Hoertz
Judy and Tom Hogan
Sealy and Mark Hopkinson
Priscilla and Robert Hughes
Virginia Jacobsen
Catherine and Raymond Jansen
Axel R. Johnson
Carissa and James Jordan
Lisa and William R. Katz
Lita Kelmenson
Beverly and Robert Kissam
Danielle and Jay Klahr
Andrea and Neil Kreinik
Deborah and Mort Künstler
Roberta and William Kusnetz
The Larry Merritt and Mike McLaughlin Charitable Fund
Bruce Lev
Carol and William Levatino
Ann and Robert Libbey
Christine Machtay
Concetta and Raymond Maggiore
Patricia and Vincent Mallardi III
George Mallis
Patricia and Carl Marcellino
Edie and Carl G. Markel
Peggy and Rusty Mc Cormack
Pamela Sheard McGuinness and William McGuinness
Valarie and Mark McLain
Judy and Herbert Meserve
Nina and Robert Muller
Margaret and Charles Palmer
Gary Pasquaretto
Susan and Joseph Peragallo
Emily Franchina Perrell and Franklin Hill Perrell
Susan Peters
Patricia J. Petersen
Mary Anne Pettit
Pfizer
Elaine Preston
Eileen and Thomas L. Pulling
Judith Rand
Peggy and Marc Richling
Frank Rizzo
Patricia and Francis J. Roberts
Lisa Mulhall and Thomas Rogers
Kristen and Dan Rozell
Amelia and Eric Rudolph
Patricia P. Sands
Linda and Michael Schantz
Frances Scheff
Bette and Paul Schneiderman
Neil Scholl
Barbara and James Schubauer
Patricia L. Schwarz
James K. Scovel
Bruce Segal
Jane and Roger Sencer
Barbara Inglis and Lorraine Shallow
Joan Newman and Amy Shapiro
The Shoreland Foundation/Lulu and Tony Wang
James Slezak
Bette Sloane
Kristin and Dustin Smith
Pearl F. Staller
Jennifer Anderson and Rick Stattler
Elizabeth Strong-Cuevas
Lauren and Stephen Summers
Anne M. and Harold J. Thompson
Maggie and Charles H. Towers
Toxic/Nature Studios LLC – Tami and Scott Schneider
Zeta and Samuel von Winbush
Virginia Hanson and Brad Warner
Maria Warrack
Diana Collins and Townsend Weekes
Harriet and Joel Weidenbaum
Andree and John E. Welsh, III
Claudine Welti
Risa and Peter Ziegler