VIEW MORE EXHIBITIONS
Long Island's Best: Young Artists at the Heckscher Museum 1997
February 8, 1997 - February 23, 1997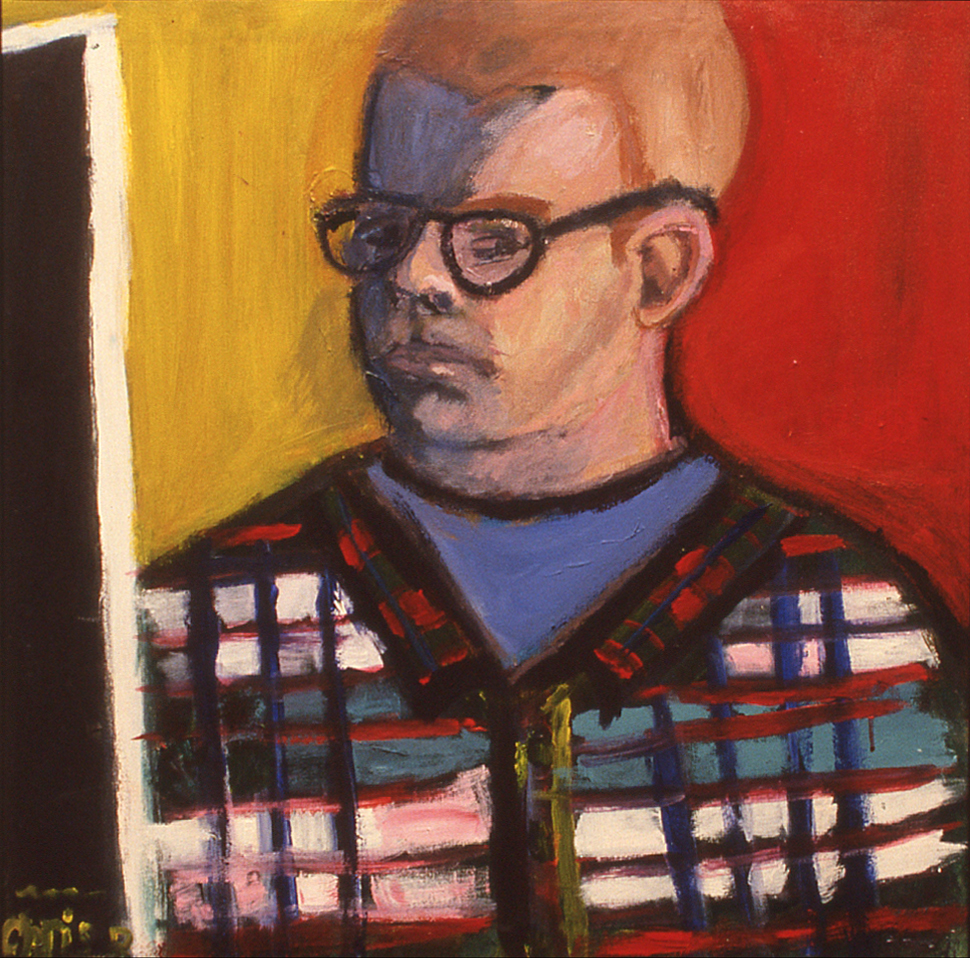 Chris Becker
Portrait of Becker
Acrylic on canvas
Mineola High School
Grade 12
*Long Island Art League Award*
In recognition of the outstanding talents of high school art students on Long Island, we invited ninth through twelfth grade high school art students in Nassau and Suffolk Counties to participate in our program. In June of 1996 we sent an invitational letter to every school district as well as private and parochial schools. Schools were offered the option of attending one of our School Discovery Programs (a two hour in-depth gallery tour and hands-on art experience), sending students to the museum on their own time, or both. Visiting students were then asked to create their own original artworks that were inspired by a work of art viewed at the Heckscher. In addition, we asked the students to write a twenty-five to fifty word statement about their work and their source of inspiration. The students were further asked to submit their works in a professional manner, matted, framed and ready to hang or in the case of sculptural works with an accompanying pedestal.
Long Island's Best: Young Artists at the Heckscher is the culmination of months of work on the part of students and teachers. The works you are about to view were inspired by various exhibits from our permanent collection including: A Poetic Vision: The Photographs of Anne Brigman, The Collector's Eye: American Art from Long Island Collections, and William H. Johnson: A Retrospective from the National Museum of American Art. One of the goals of our program is to encourage students, particularly students with a strong interest in art, to gain real-life experience with the ins and outs of exhibiting their work in a professional setting. We have had an overwhelming response from the schools throughout Nassau and Suffolk Counties. Long Island's Best: Young Artists at the Heckscher features the works of 80+ students from fifteen schools.
Exhibiting Artists
The 1997 Long Island's Best exhibition featured more than 80 students from 15 schools across Long Island.
Photos of the Exhibition