VIEW MORE EXHIBITIONS
Long Island's Best: Young Artists at the Heckscher Museum 1998
April 25, 1998 - May 10, 1998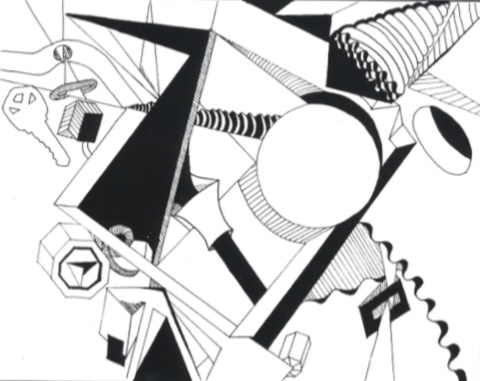 In recognition of the outstanding talents of high school art students on Long Island, we invited ninth through twelfth grade high school art students in Nassau and Suffolk Counties to participate in our program. In September of 1997 we sent an invitational letter to every school district as well as private and parochial schools. Schools were offered the option of attending one of our School Discovery Programs (a two hour in-depth gallery tour and hands-on art experience), sending students to the museum on their own time, or both. Visiting students were then asked to create their own original artworks that were inspired by a work of art viewed at the Heckscher. In addition, we asked the students to write a twenty-five to fifty word statement about their work and their source of inspiration. The students were further asked to submit their works in a professional manner, matted, framed and ready to hang or in the case of sculptural works with an accompanying pedestal.
Long Island's Best: Young Artists at the Heckscher is the culmination of months of work on the part of students and teachers. The works you are about to view were inspired by various exhibits from our permanent collection including: Painters and Palettes: Salmagundians from the Permanent Collection, Thinking in the Abstract: The Paintings and Sculpture of Esphyr Slobodkina, and A Founding Director's Legacy: The Collecting of Eva Ingersoll Gatling, 1962 – 1977. Students also drew inspiration from our special exhibitions that appeared at the Heckscher between September, 1997 and February, 1998 including: A Fertile Fellowship: Celebrating 125 Years of the Salmagundi Club, Dale Chihuly: Seaforms, and Visions of a Changing America: Depression Era Prints from the Collection of Herschel and Fern Cohen.
One of the goals of our program is to encourage students, particularly students with a strong interest in art, to gain real-life experience with the ins and outs of exhibiting their work in a professional setting. We have had an overwhelming response from the schools throughout Nassau and Suffolk Counties. Long Island's Best: Young Artists at the Heckscher features the works of 80+ students from twenty-two schools. In addition to the opportunity for high school students throughout Long Island to exhibit at the Heckscher, students who reside in the Congressional District of U.S. Representative Rick Lazio were eligible to have their exhibited works juried for inclusion in An Artistic Discovery: The Congressional Art Competition. The Congressional winner will have their work exhibited at the Capitol Building in Washington, D.C. in May, 1998.
Exhibiting Artists
The 1998 Long Island's Best exhibition featured more than 80 students from 22 schools across Long Island.