VIEW MORE EXHIBITIONS
Long Island's Best: Young Artists at the Heckscher Museum 2002
April 27, 2002 - May 12, 2002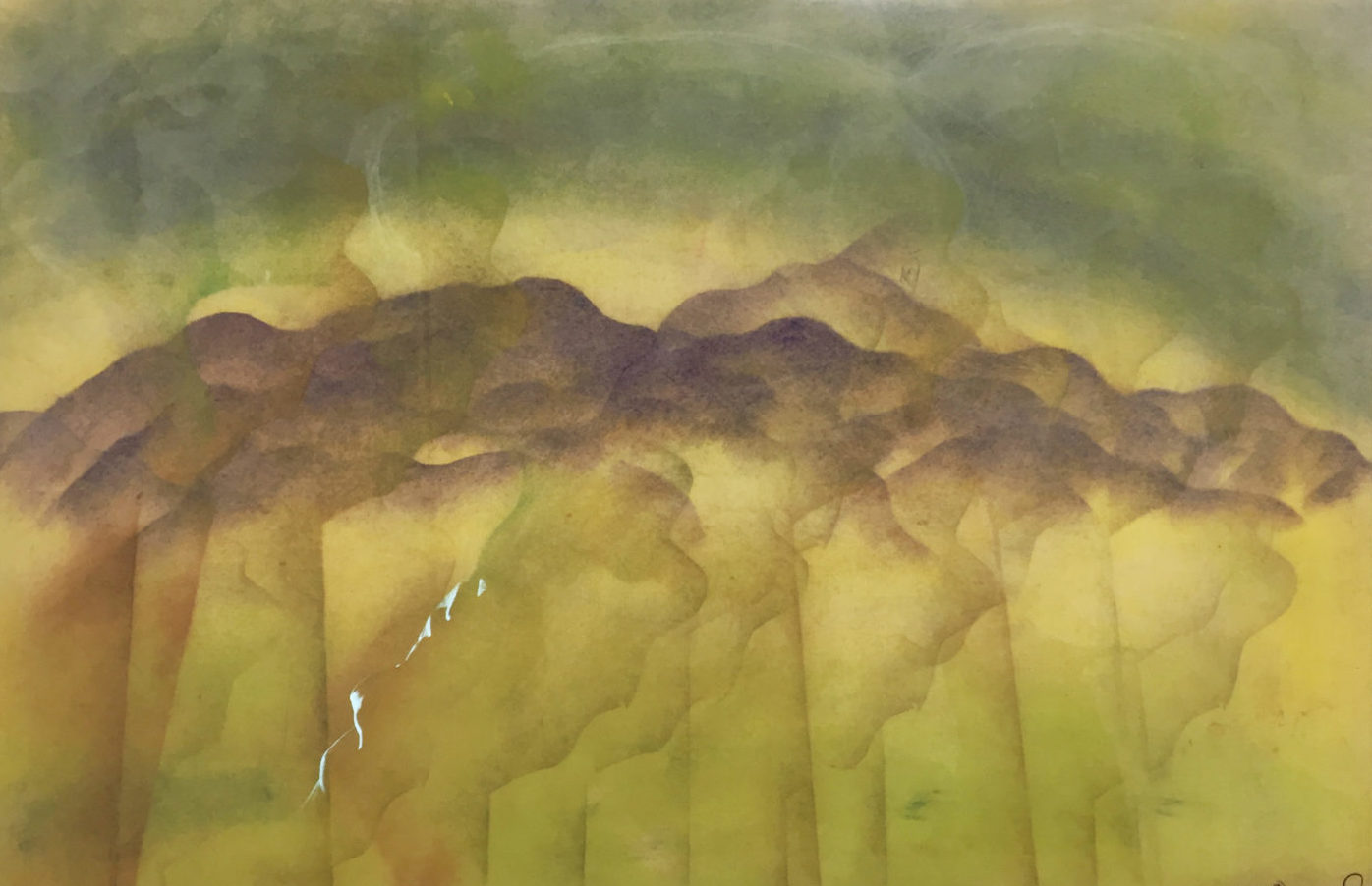 Jyllian Jarmond
Purple Mountain
Pastel on paper
Wyandanch High School
Art Teacher: Barbara Peruzza
High schools throughout Nassau and Suffolk counties were invited to participate in the unique Arts-in-Education School Discovery program. We are privileged to feature the work of thirty-nine different school districts from across Long Island, ranging from West Hempstead to East Hampton. Each school was offered the option of attending one of our School Discovery programs led by our wonderful Museum Educators, or sending students to the Museum on their own time. Visiting students were then asked to create their own works of art inspired by the exhibitions on view at the Heckscher. In addition, students were asked write a fifty-word statement explaining the connections that were made.
Students had the opportunity to explore abstract art as seen in Light, Color, Spirit: Esteban Vicente and the expressive freedom represented by Robert Henri and His Influence, as well as the many permanent collection exhibitions that filled the Museum's galleries. Beginning in February, artworks will be selected for potential exhibition by the art faculty of each participating school. The chosen works will then be submitted to the Heckscher, where the Museum's Chief Curator, Anne Cohen DePietro will have the task of making the final selection of approximately 80 works in a variety of media.
Exhibition Program
See the complete list of all exhibiting artists, participating schools, and more, in the Long Island's Best 2002 Program below.
Opening Reception Photos