VIEW MORE EXHIBITIONS
Long Island's Best: Young Artists at the Heckscher Museum 2008
March 29, 2008 - April 13, 2008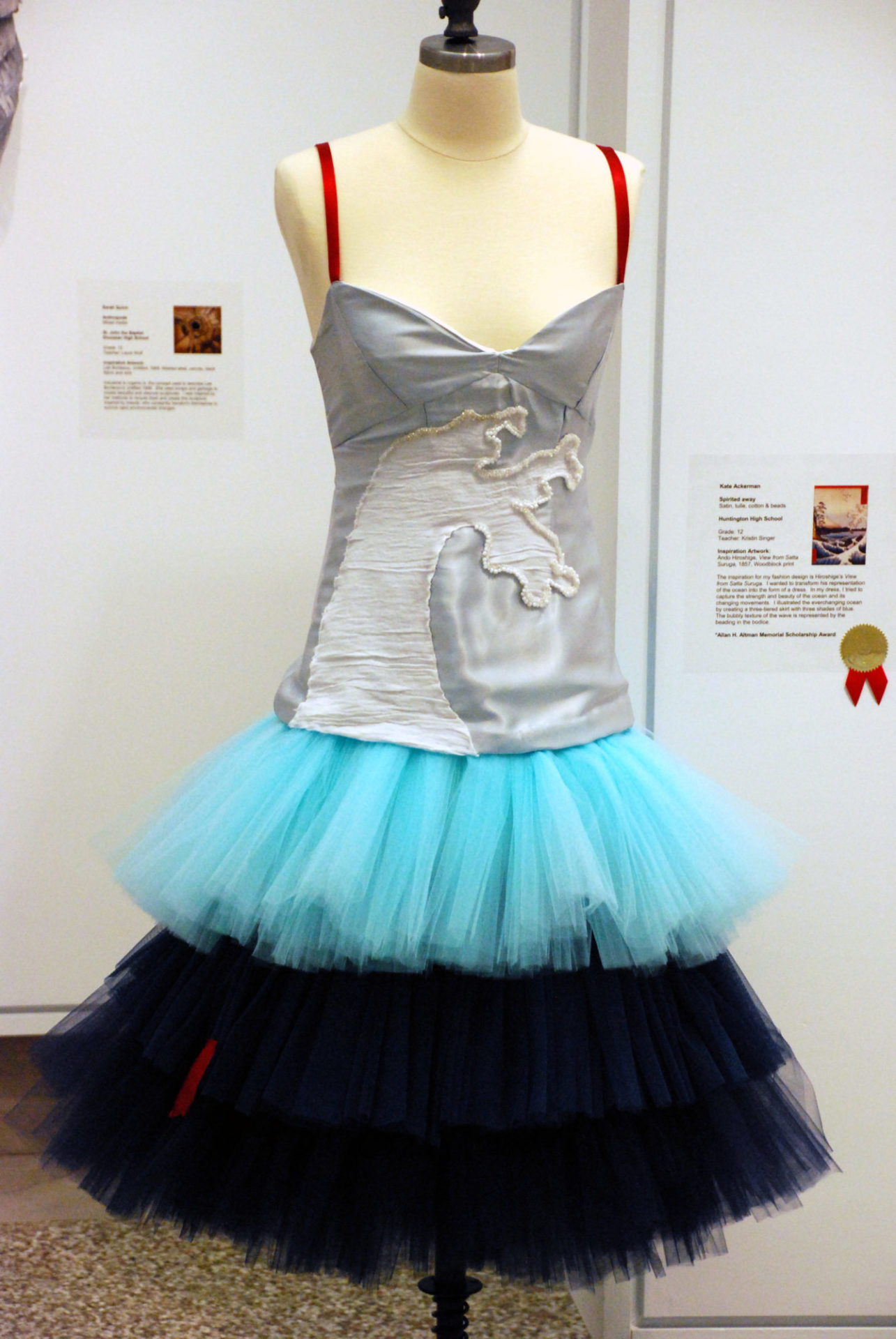 Kate Ackerman
Spirited Away
Satin tulle cotton and beads
Huntington HS
Long Island's Best 2008: Young Artists at the Heckscher is the 12th year of this student exhibition. This two-week exhibition of works by outstanding high school art students from throughout Long Island is the culmination of an exciting annual Arts-in-Education Initiative developed to encourage the use of the Museum as a rich resource in high school students' lives. The Heckscher Museum of Art is dedicated to enriching the lives of students through making dynamic connections between works of art and valuable hands-on learning experiences. Our insightful School Discovery Program engages over 7,000 students from schools throughout Long Island each school year.
The Museum invites ninth through twelfth grade art students from every school district throughout Nassau and Suffolk counties, as well as private and parochial schools, to participate in Long Island's Best annually. For many years, Long Island's Best has been about finding inspiration in the dynamic and historic exhibitions mounted at the Heckscher. Due in part to the Museum building's recent historic restoration project, this year's exhibition has taken a new direction. Students were unable to visit the Museum as it was being "transformed," so instead were asked to create an original work of art based on the theme of "Transformation."
42 high schools participated in Long Island's Best 2008, including 22 schools from Suffolk County and 20 schools from Nassau County. Overall, there were more than 260 student entries received with 84 works of art selected for display in this year's exhibition.
Exhibition Program
42 high schools participated in Long Island's Best 2008, with 84 works of art selected for exhibition. See the program below for a complete list of exhibiting artists, participating schools, and more.
Opening Reception Photos