VIEW MORE EXHIBITIONS
Long Island's Best: Young Artists at The Heckscher Museum 2014
March 29, 2014 - April 27, 2014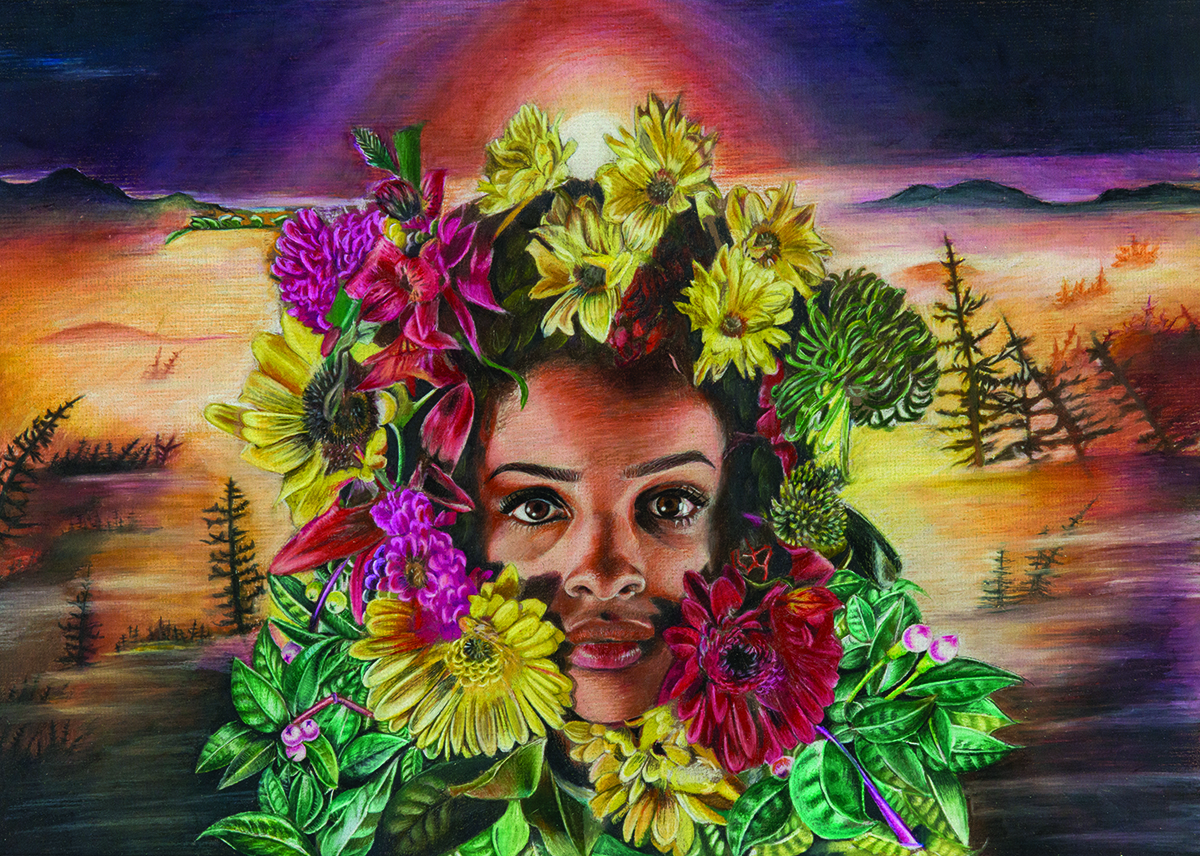 Paola Parola, The Return of Proserpine, Colored pencil on paper.
Valley Stream Central High School, Grade 10, Art Teacher: Mario Bakalov.
Second Place, Judith Sposato Memorial Prize.
The Heckscher Museum of Art strongly believes in providing unique creative opportunities for young artists. Each year, thousands of students in grades K through 12 from across Long Island participate in the Museum's educational programs. Classes explore the exhibitions on view, actively engage in student-centered dialogue, and develop 21st-century skills as they make meaningful connections to the world around them. Now in its 18th year, the annual Long Island's Best high school exhibition is a long standing hallmark of the Museum's educational programming, asking students in grades 9 through 12 to further connect their experiences at the Museum to their art making in the classroom. The Museum understands that the artistic process does not end simply when an artwork is finished. This juried exhibition provides select students with the unparalleled opportunity to exhibit their artwork in the Museum galleries and connect with the broader Long Island community. This year, the Museum received 310 student artwork entries from 53 schools across Nassau and Suffolk Counties. Curator Lisa Chalif selected 85 works in various media for display in the exhibition. The Museum recognizes that in order to succeed, students must not only develop their studio skills, but also know how to effectively write and speak about their artwork. Each student has written an artist statement describing his or her artistic process-an image of the Inspiration Artwork is also provided to deepen visual connections. In addition, visitors may "meet" select young artists who were interviewed about their experience by scanning QR codes in the galleries.
People's Choice Award
Museum visitors will determine who receives the People's Choice Award to be presented to one young artist at the conclusion of the exhibition. In order to vote, visitors must view the exhibition in person and place a vote at the Visitor Services Desk March 29 through April 20.
Opening Reception and Awards Ceremony
Members and Special Guests are invited to attend an Opening Reception and Awards Ceremony on Saturday, April 5, 2014, 5:30 to 7:30 pm. This exhibition is made possible in part by Dr. Inna Gellerman, Gellerman Orthodontics. Additional exhibition support is provided by RBC Wealth Management.
More About Long Island's Best 2014