VIEW MORE EXHIBITIONS
Long Island's Best: Young Artists at The Heckscher Museum 2018
March 17, 2018 - April 15, 2018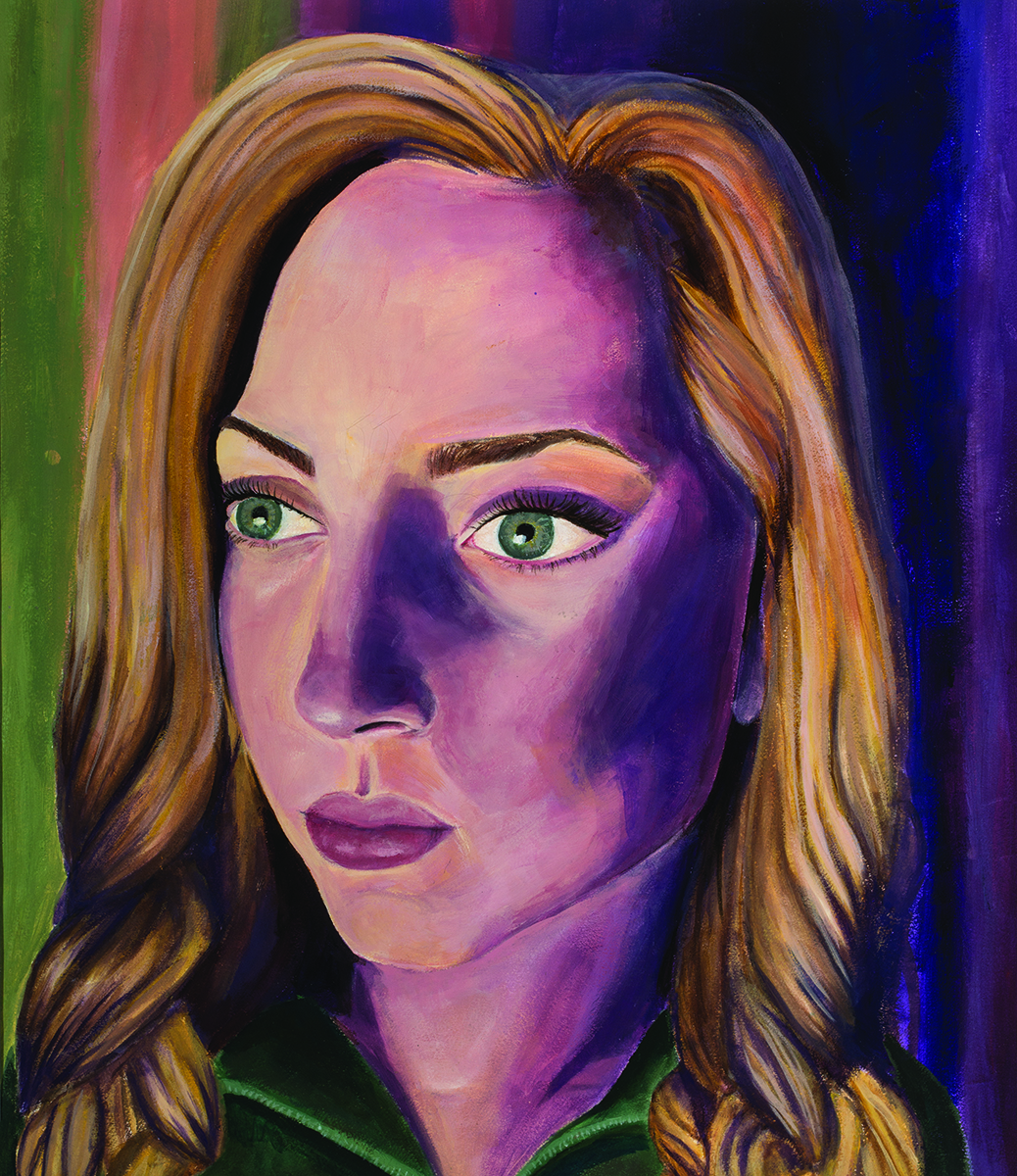 Aqsa Ansari, Life With Color, Acrylic on paper.
Hicksville High School, Grade 10, Art Teacher: Craig Mateyunas.
Andrew Presberg Promising Young Artist Award.
Creativity thrives when presented with a challenge—and each year young artists across Long Island rise to meet it!
This exhibition features 80 extraordinary works of art created by young artists from across Long Island. Now in its 22nd year, the annual Long Island's Best initiative invites students in grades 9 through 12 to choose a work of art in the Museum as the starting point for their own creative exploration. The quality of artwork is exceptional and delivers a professional-level show in a broad range of media, styles, and subjects. Each student has written an artist statement describing their inspiration and artistic process—an image of the Inspiration Artwork is also provided to deepen visual connections.
Lisa Chalif, Heckscher Museum Curator, and guest juror artist Doug Reina juried the 2018 exhibition. 385 works of art were submitted by students from 62 high schools across Nassau and Suffolk Counties. Unable to display all of the artwork, and in an effort to recognize the hard work and exceptional talent of all students who submitted, the Museum is featuring a Long Island's Best Submissions 2018 digital slideshow.
Vote for your favorite work of art!
Museum visitors will determine who receives the Grumbacher Visitors Choice Award, to be presented to one young artist at the Young Artist Meet Up on April 15. Vote at the Visitor Services Desk through April 8.
Follow the Museum on Instagram, Facebook and Twitter and celebrate#hmalibest!
Generous support for Long Island's Best is provided by
PRESENTING SPONSOR    The Darrell Fund Endowment
ARTISTIC SPONSOR    Strong-Cuevas Foundation
PATRON SPONSORS    TD Charitable Foundation, The Claire Friedlander Family Foundation, RBC Wealth Management,and  A Friend of the Museum
EXHIBITION CATALOGUE SPONSOR    Inna Gellerman, DDS, Gellerman Orthodontics
More About Long Island's Best 2018