VIEW MORE EXHIBITIONS
Long Island's Best: Young Artists at The Heckscher Museum 2020
ONLINE NOW! Museum Exhibition Coming Soon.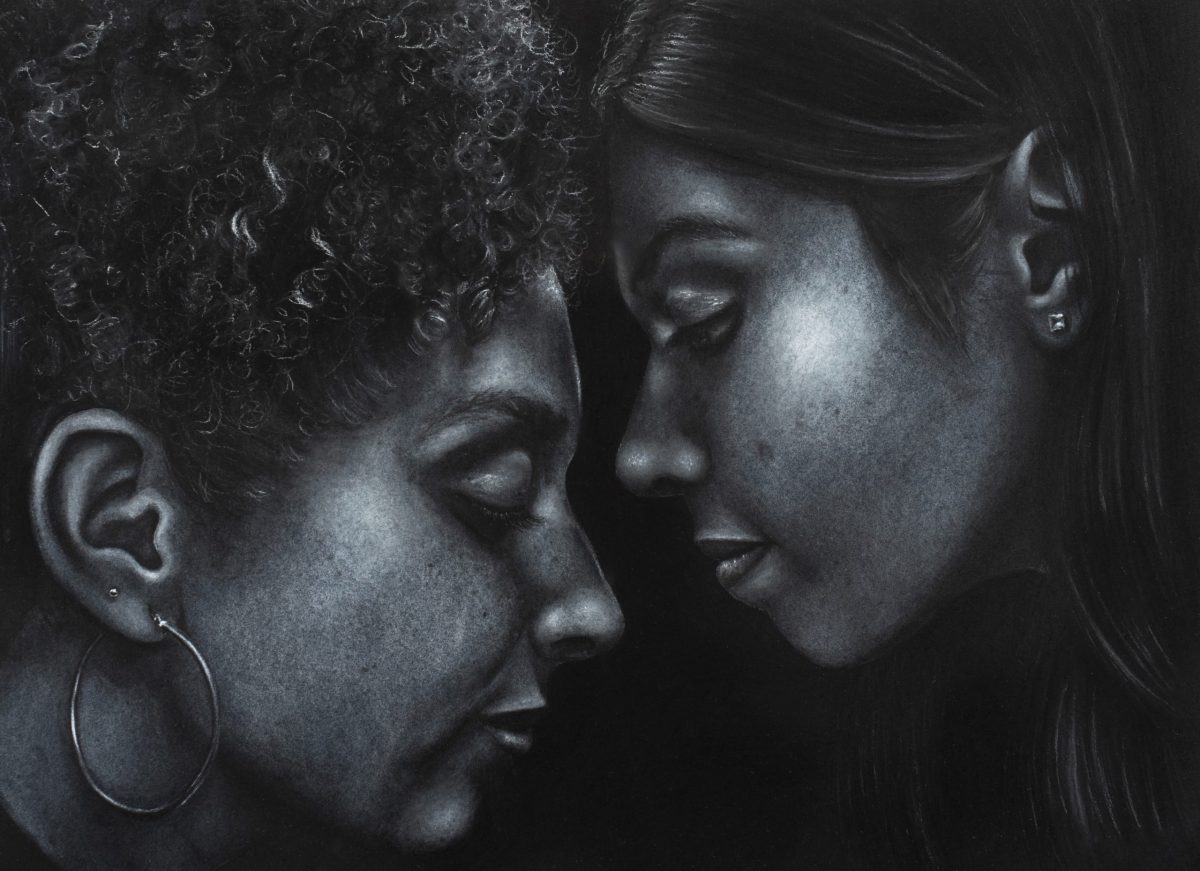 Maya Alschuler-Pierce
Two as One
Charcoal
Valley Stream South High School
Grade 11, Art Teacher: Ed Lee
New Behind-the-Scenes photos of students visiting the Museum and creating their artwork! Scroll down to view.
Congratulations to Virtual Visitors Choice Award winners Alana Moy & Micarlys Ramirez! And thank you to everyone who voted for their favorite work of art and tuned in for the ceremony on Instagram on May 21! We received a record-breaking 9,193 votes in total from 14 countries across the globe! Learn more
Now in its 24th year, this exhibition features extraordinary works of art created by Long Island high school students! 388 students from 58 high schools submitted artwork for jurying this year. 100 works were selected by Karli Wurzelbacher, Heckscher Museum Curator, and guest juror Nancy Richner. (That makes this the largest Long Island's Best ever, in honor of the Museum's 100th Anniversary!) 
For the first time, this new online format features all of the exhibition's components, including artist statements written by each student, images of artwork from the Museum's exhibitions that inspired students, videos about select artwork, and more!
List of all Exhibiting Artists 2020
School & Teacher Acknowledgements
#hmalibest Follow us on Instagram & Facebook for Artists of the Day
PRESENTING SPONSOR
The Darrell Fund Endowment
ARTISTIC SPONSOR
Strong-Cuevas Foundation

PATRON SPONSORS
Patricia and Vincent Mallardi III, TD Charitable Foundation, The Claire Friedlander Family Foundation, RBC Wealth Management, The Dr. Lee MacCormick Edwards Charitable Foundation
EXHIBITION CATALOGUE SPONSOR
Inna Gellerman, DDS, Gellerman Orthodontics
VIRTUAL RECEPTION & AWARDS CEREMONY
Thank you so much to all of the exhibiting students, teachers, family & friends who attended the Opening Reception & Awards Ceremony Live on Instagram on April 30! It was a resounding success thanks to your overwhelming support of these amazing young artists at a time when we all need this more than ever. Congratulations again to all and enjoy!!