VIEW MORE EXHIBITIONS
Stan Brodsky: Low Tide #1 and Paumanok Places #8
April 17, 2021 - May 23, 2021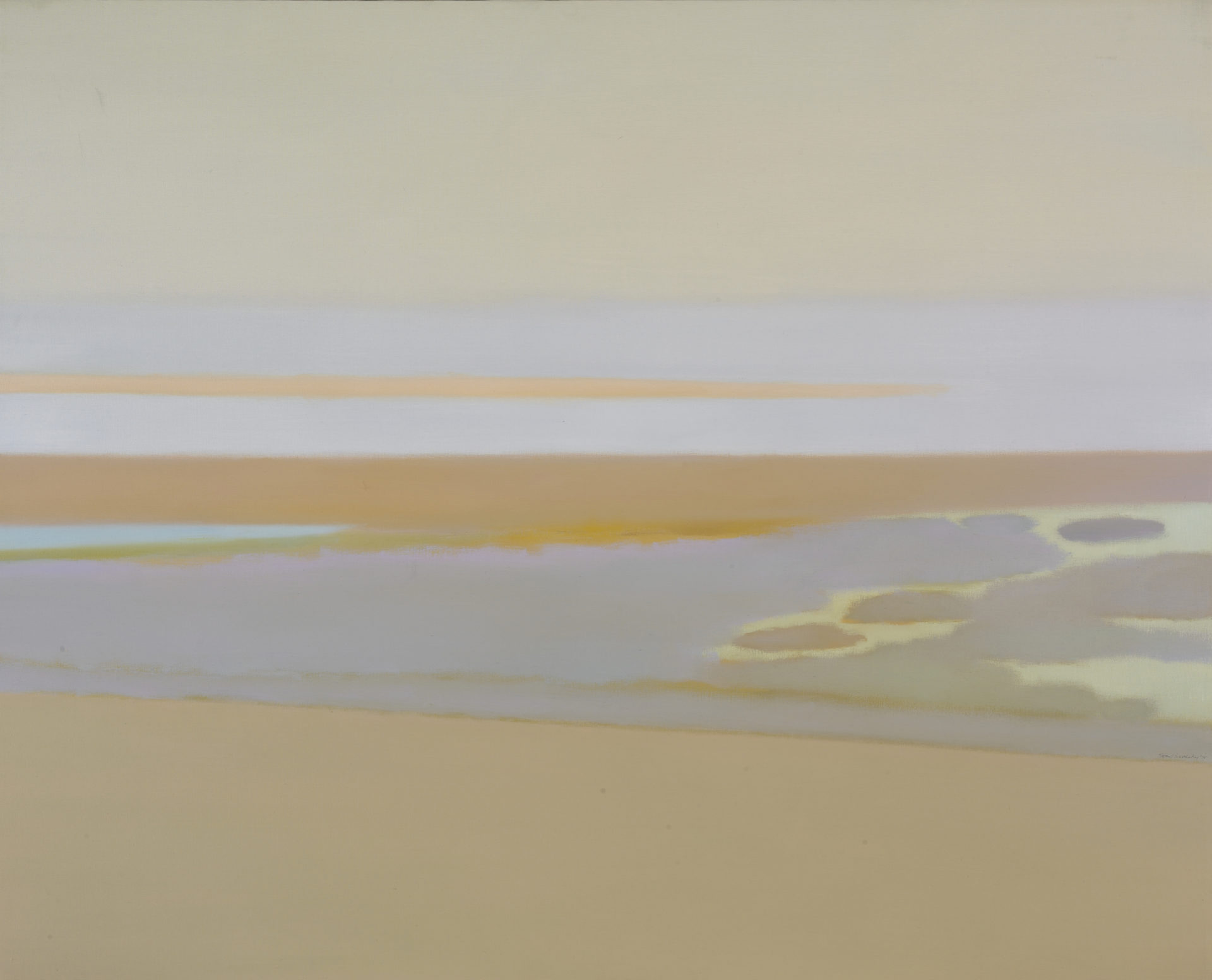 Stan Brodsky (American, 1925-2019)
Low Tide #1, 1975
Oil on canvas, 42 x 52 in.
Museum Purchase 1975.4
In conjunction with Long Island's Best: Young Artists at The Heckscher Museum 2021, the Museum presents this installation of Stan Brodsky's paintings in honor of all teachers. 
Brodsky was a celebrated Huntington artist and a renowned educator who taught for decades at LIU Post and the Art League of Long Island. He was also a passionate supporter of Long Island's Best, once writing that he was "overwhelmed by the imaginative, evocative range of works" included in the annual juried exhibition of art by Long Island high school students. In 2019, The Heckscher Museum inaugurated the Stan Brodsky Scholarship Award, which will be presented to one Long Island's Best artist each year in perpetuity. 
Brodsky transformed his personal experiences of place into lyrical abstractions that capture the essence of the environment of Long Island. The two paintings on view—Low Tide #1 (1975) and Paumanok Places #8 (1994)—showcase the development of his work over time. When Brodsky moved from his native New York City to Huntington in 1965, he discovered the tidal bays that are the subject of the meditative painting Low Tide #1. He explained, "something in what I see connects with something inside me, and when this happens, my feelings and imagination take over. … There is no separation between beach and water and sky and trying to merge these separations is what challenges me." Paumanok Places #8 is emblematic of Brodsky's later body of work, in which his compositions became more active and colorful. 
Stan Brodsky (1925–2019) received a doctorate in art education from Columbia University in 1959. He taught art at LIU Post in Brookville for more than 30 years and was also a beloved instructor at the Art League of Long Island in Dix Hills. The Heckscher Museum presented exhibitions of Brodsky's art in 1975, 1991, and 2013 [link to past exhibition page for 2013 show or to the online catalogue in issu], and the collection includes eleven examples of his work [add a link to the collections search results of his work]. Brodsky's art is also held in public collections including the Baltimore Museum of Art, MD; the Farnsworth Art Museum, ME; and the Parrish Art Museum, NY.