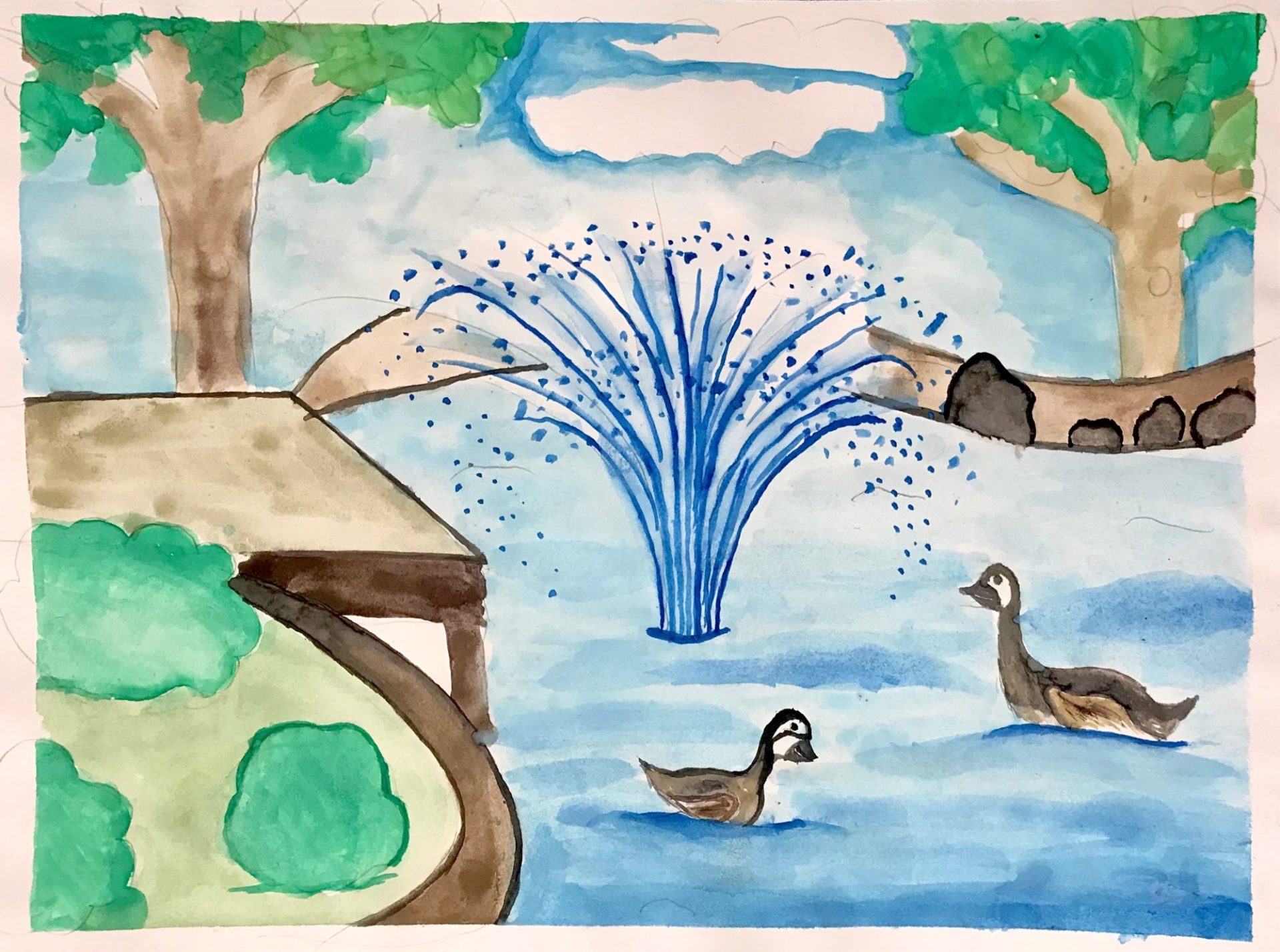 Create this project along with Lisa!
Instructional video will premiere on the Museum's YouTube Channel on Saturday, July 11 at 10 am.
Project Overview:
First, we will learn about what a landscape is and how to sketch before we begin painting! After getting inspired by nature and our surroundings, we will get creative and make our own artwork. We'll be using our observation skills to create a one of a kind watercolor painting!
Materials:
paper

pencil

brushes

watercolor

paper towels

tape

ruler

cup filled with water (halfway)

scissors (optional, for cutting viewfinder)
Key Concepts:

"en plein air" painting

landscape

viewfinder

composition

details

watercolor techniques

horizon line

foreground/middleground/background
Step-by-step Instructions:
Find an outdoor location where you would like to paint what you see "en plein air!"

Optional

: Make a viewfinder

to help you frame your

composition

.

Take a small rectangular piece of paper and fold it in half.

Starting along the fold, cut a rectangle out of the center.

Unfold and you will have a "viewfinder" to help you find, and frame, your view!

Tape your paper to a hard surface such as a piece of cardboard, a book, etc.

Sketch out your scene lightly in pencil. Begin with the horizon line.

Add details in the

foreground

,

middleground

, and

background

. Try to overlap to show distance. Change the size of objects- Remember, small in the background because things are farther away and larger in the foreground because they are up close.

Experiment with different

techniques

as a warm up!

Blending colors

Damp paper vs dry paper

Different size brushes

Using salt to add texture 

When you have included all the details that you would like, sign your name like a professional artist.

Remove the tape when your painting is done!
Share!
Please share photos of your finished works of art with us on social media and we will post some of our favorites here. And check back next week for our next project! #HeckscheratHome #MuseumfromHome