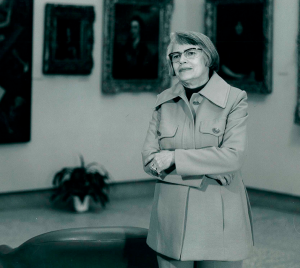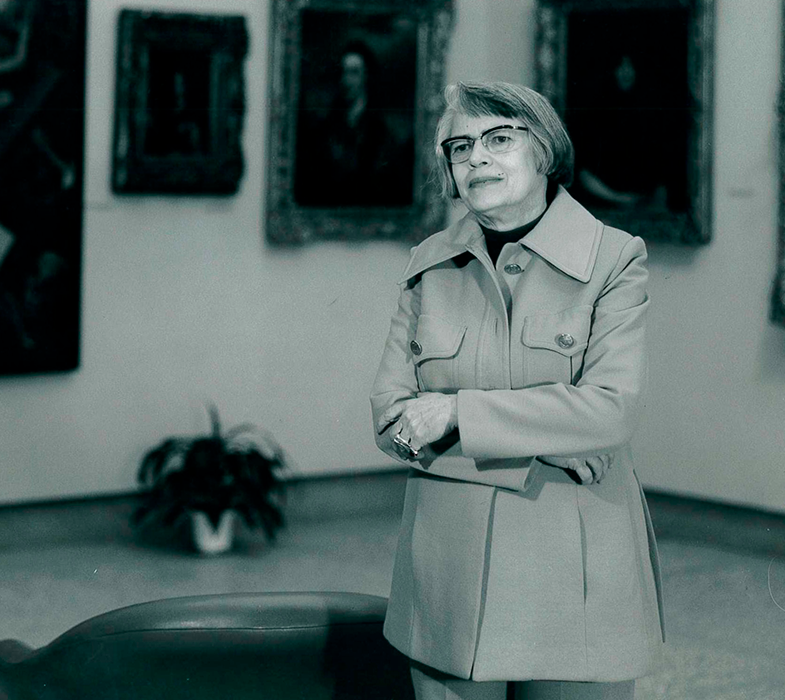 "For me, the challenge of The Heckscher Museum of Art was the opportunity to make a small museum fully professional, my dream was to have the collection in excellent condition, fully researched and published, and to provide a program of exhibitions which would bring art to the local community."  — Eva Ingersoll Gatling (1912-2000)
Eva Ingersoll Gatling, one of the first women in America to direct an art museum, was hired as the Museum's first full-time professional director in October 1962. She is considered the force that put The Heckscher Museum "on the map" as an important regional museum.  Gatling served as director through 1977.  Her eye for art and artists set the stage for the Museum to become an important Long Island cultural center.
During her tenure, Gatling acquired some of the Museum's most notable artworks: more than 100 pieces from important artists such as Thomas Eakins, Marsden Harley, Fairfield Porter, and George Luks.
In 1968, Gatling acquired Eclipse of the Sun by George Grosz (1893-1959). She spearheaded the local fund-raising effort to acquire Eclipse of the Sun, encouraging the whole community – from schoolchildren to the then-Governor of New York, Nelson Rockefeller — to become involved in the purchase.  More than 200 people and institutions contributed.  It is one of the most significant pieces in the Museum collection.
Gatling also rediscovered the careers of many 19th and early-20th-century Long Island artists, notably Helen Torr (1886-1967). Gatling is credited with saving much of Torr's work, which was set to be destroyed, and ultimately gave Torr her first museum exhibition albeit posthumously.  Gatling also helped acquire many paintings by Arthur Dove — Torr's husband.  The restored Dove/Torr Cottage in Centerport is now part of The Heckscher Museum.
Gatling was herself an avid collector and gifted much of her art to the Museum.  Nineteen works from her private collection are now part of the Permanent Collection.  Her work continues to inspire Museum acquisitions, exhibitions and programs.