Celebrating 100 Years
Celebrate The Museum's 100th Anniversary through 2021!
Follow #Heckscher100 for more on social media.
Learn about key people and moments in the Museum's History:
My Heckscher Story
Your story is our story, and we want to celebrate it!
The Heckscher Museum commemorates the fascinating people, events, and art that define the Museum's first 100 years. Tell us about your own special moment / memory at the Museum!  Share your story and photos, and you may be featured on our website, social media channels, and in the Museum during the upcoming exhibition!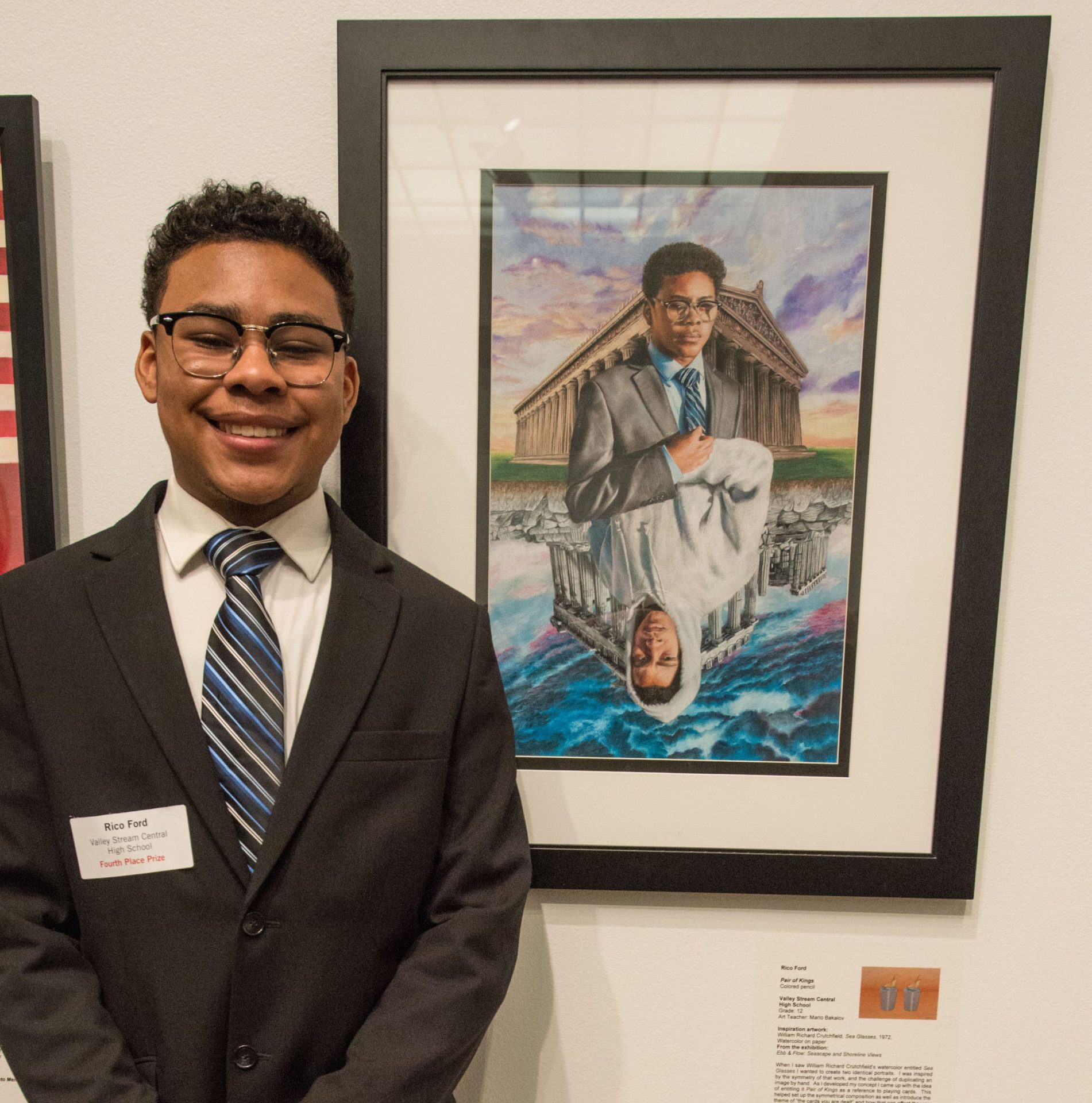 "In 2018, I had the honor of being the Long Island's Best 4th place award winner, as well as the Grumbacher Visitors' Choice. My experience with the museum has changed the way I see myself in this world. I was never exposed to art museums, or knew any artists like me. The Heckscher allowed me to meet artists my age from all different backgrounds. To this day in college, I still meet people who recognize my work, and made friends with students who participated in the show."
Photo: Rico Ford alongside his award-winning artwork in Long Island's Best 2018.