VIEW MORE EXHIBITIONS
The Heckscher Museum Celebrates 100 (Part I): Tracing History, Inspiring the Future
June 5, 2021 - September 19, 2021
Emma Stebbins 
Industry, 1860
Marble
Gift of Phillip M. Lydig II
See even more of the permanent collection beginning September 23, when more than 20 works of art will be rotated into the exhibition! Learn more about Part II of this exhibition.
The Heckscher Museum of Art opened to the public 100 years ago. This expansive exhibition traces our history and points to our future by celebrating the people, events, and art that have indelibly shaped the Museum. Unfolding chronologically, the exhibition explores the development of the permanent collection from 185 paintings and sculptures in 1920, to 2,300 works in many media today. Each gallery focuses on a defining chapter in the Museum's story: our founding in 1920 by civic leaders August and Anna Atkins Heckscher, the transformational tenure of Museum Director Eva Gatling, our pivotal role in preserving the legacies of American modernists Arthur Dove and Helen Torr, and the acquisition of hundreds of artworks from the Baker/Pisano Collection in 2001.
The exhibition weaves together masterworks, rarely exhibited objects, and archival material to illuminate the Museum's history and to engage our audiences. Spanning the 16th century to the 21st, the checklist includes work by more than 75 artists including: Berenice Abbott, Romare Bearden, William Merritt Chase, Lucas Cranach the Elder, Jean-Léon Gérôme, George Grosz, Marsden Hartley, Winslow Homer, Man Ray, Thomas Moran, Georgia O'Keeffe, Howardena Pindell, and Florine Stettheimer. Reporting on the new Museum in 1921, a newspaper noted that "people come and come again to this treasure house of theirs." We invite you to do the same as we embark together on the next 100 years.
This exhibition is sponsored by Robin T. Hadley, The Cunniff Family, Andrea B. and Peter D. Klein, and PRIVATE BANK, Bank of America.
NEW! Virtual Reality Tour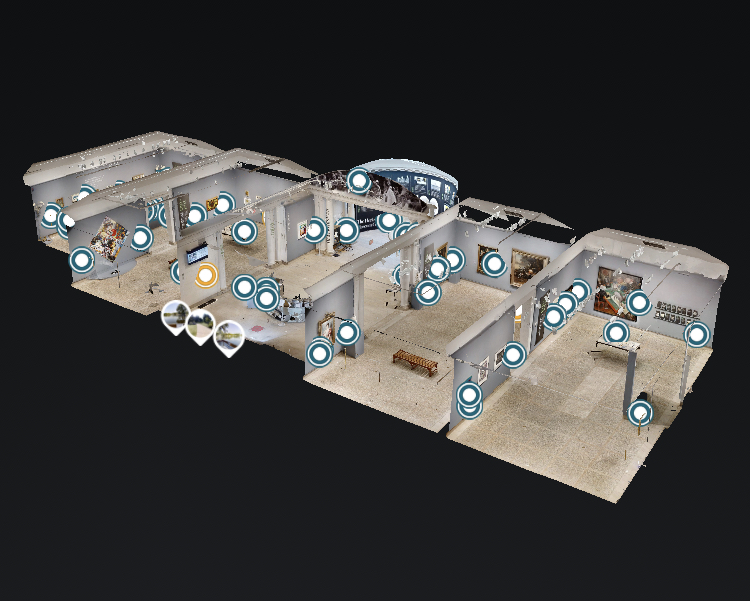 View highlights from the exhibition The Heckscher Museum Celebrates 100: Tracing History, Inspiring the Future in virtual reality! The Museum is thrilled to unveil this brand new 21st century tool to visit the Museum from home.
Presented by Daniel Gale Sotheby's International Realty
Generously Sponsored by Pien & Hans Bosch
EXHIBITION BROCHURE
Celebrating 100 Years
Celebrate 100 Years with the Museum!
As part of this milestone anniversary, The Heckscher Museum of Art is spotlighting the people, exhibitions, and acquisitions that have shaped the Museum's history.  Discover the history of the Museum's founding, the growing collection, and how we continue to engage and inspire our community today!
Art in Bloom 2021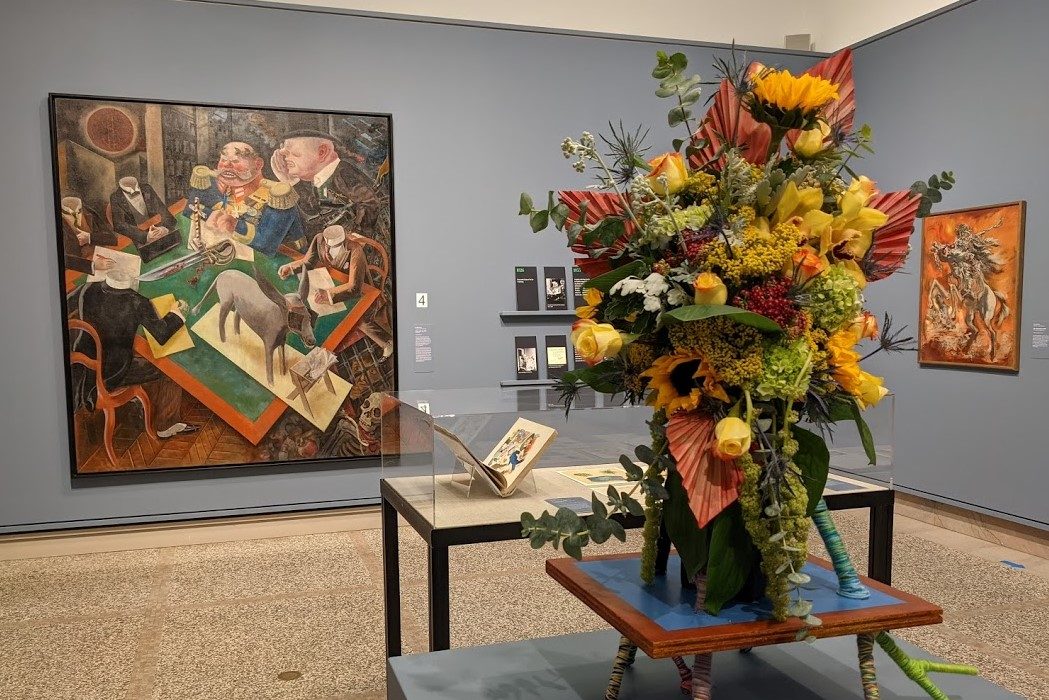 ART IN BLOOM

Sponsored by Robin T. Hadley, Natalia & Paul Lamb, and Patricia P. Sands

Art in Bloom returns to The Heckscher Museum of Art with 12 floral designs inspired by works of art in the exhibition The Heckscher Museum Celebrates 100! This year the Museum is thrilled to partner with four Garden Club of America chapters to bring this stunning multisensory experience to life: North Country Garden Club (Oyster Bay), North Suffolk Garden Club (Stony Brook), South Side Garden Club (Bay Shore), and Three Harbors Garden Club (Cold Spring Harbor).