VIEW MORE EXHIBITIONS
Arcadia/Suburbia: Architecture on Long Island, 1930 – 2010
January 16, 2010 - April 11, 2010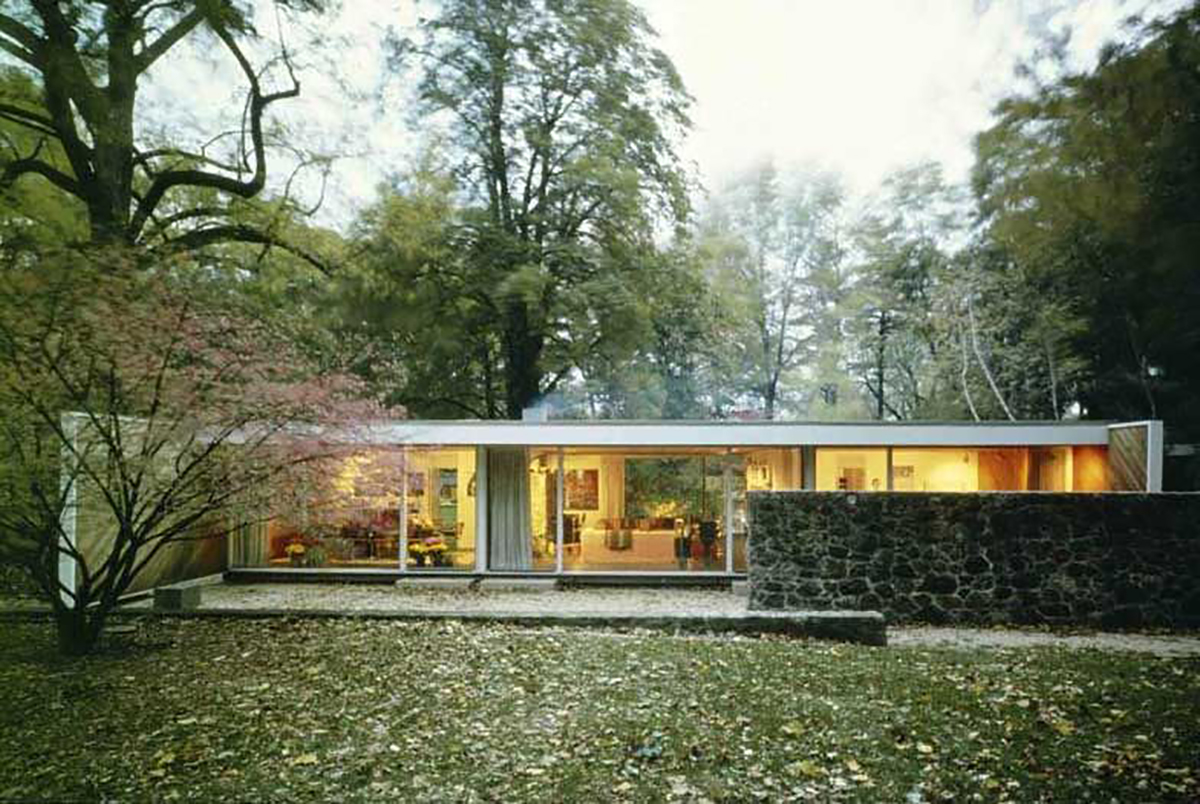 Herbert Beckhard, Beckhard House, Glen Cove,1964. Courtesy Ellie Beckhard. Photograph by Nick Wheeler © Frances Loeb Library, Harvard University
Graduate School of Design.
Arcadia/Suburbia: Architecture on Long Island, 1930 -2010 brings to light the impressive architectural history of Long Island over the past 80 years and underscores the role that Long Island has played in the broader development of Modernism and Post-Modernism in the US. This exhibition charts the region's development from a largely agrarian society with a significant role as a leisure destination to a "mature" suburban culture through an examination of residential architecture ranging from the experimental and economic prototypes of the 1930s and 1940s to highly refined expressions of the Modernist esthetic in the 1950s and 1960s, ending with the more diverse buildings that were designed and built as the Modernist movement fractured in the subsequent decades.
The architects included form a pantheon of Modernism and Post-Modernism: Albert Frey and A. Lawrence Kocher, Frank Lloyd Wright, Percival Goodman, Wallace Harrison, Edward Durrell Stone, Marcel Breuer, Jose Lluis Sert, Philip Johnson, John Hejduk, Paul Rudolph, Charles Moore, Robert Venturi, and Res4, among others. This exhibition is curated by architectural historian Dr. Erik Neil.
Arcadia/Suburbia: Architecture on Long Island, 1930 -2010 is supported with public funds from the New York State Council on the Arts (NYSCA), a state agency.
A major publication that includes essays relating to Modernism in both architecture and the fine arts, the latter the subject of the Heckscher's preceding show, Long Island Moderns: Artists on the North Shore from Edward Steichen to Cindy Sherman, accompanies the exhibition.