VIEW MORE EXHIBITIONS
George Grosz's "Eclipse of the Sun" (1926)
January 20, 2022 – May 29, 2022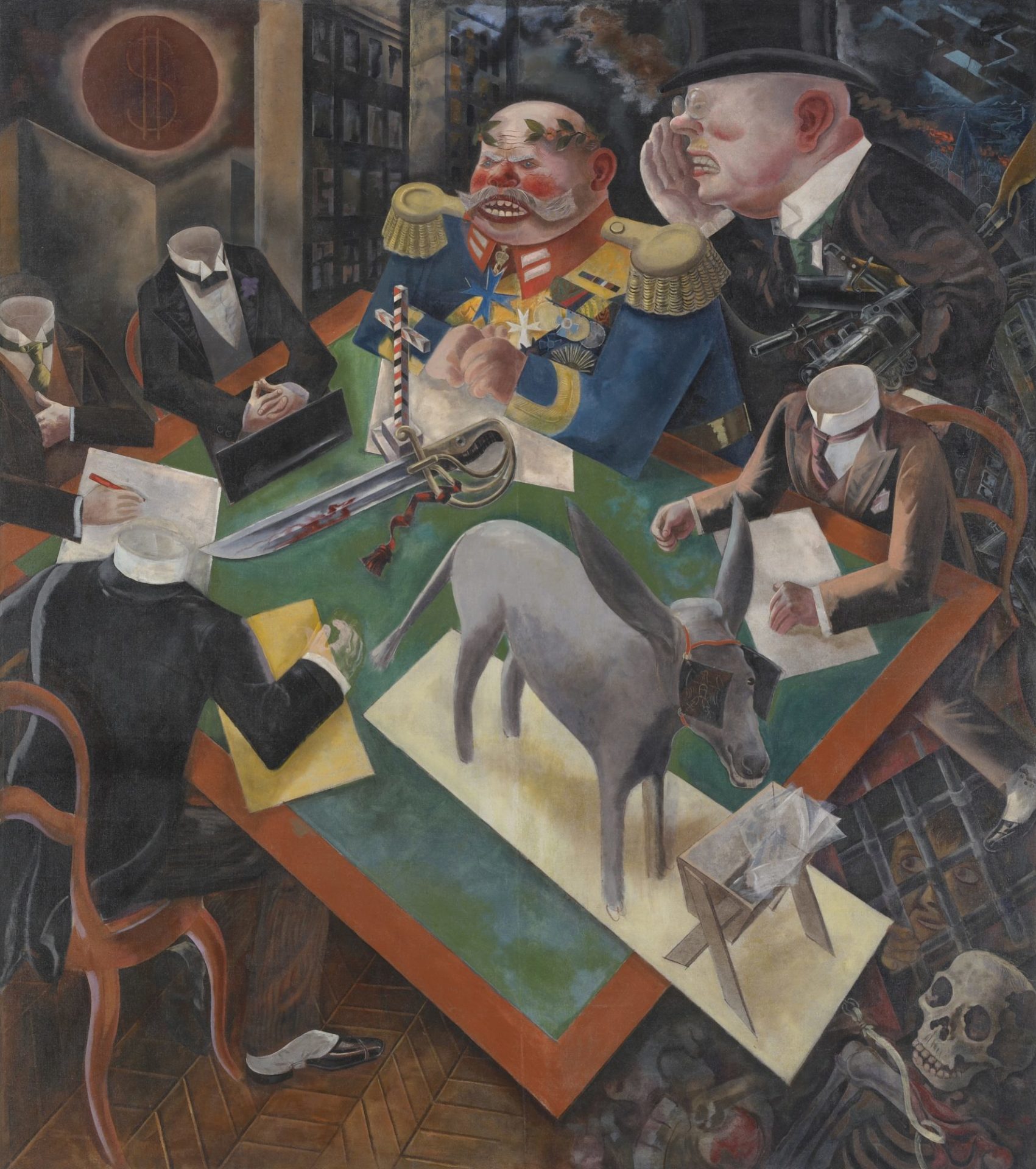 Eclipse of the Sun is a masterpiece of political art and one of the most significant paintings in a public collection on Long Island. As signaled by the dollar sign darkening the sun, a symbol of life, the artwork critiques the greed and violence of Germany's military, politicians, and industrialists. The tilted perspective, dissonant color, and ambiguous sense of space underscore the instability of the period following World War I.
Grosz depicts mindless bureaucrats in a grim setting surrounding the decorated general Paul von Hindenburg, who was Field Marshall during World War I, served as second president of the Weimar Republic, and later named Adolf Hitler chancellor in 1933. An industrialist carrying weapons whispers in Hindenburg's ear. A donkey representing the German people stands near a bloody sword and listens with big ears, yet wears blinders of ignorance. Confined and stepped on, the fearful face of a youth juxtaposed with a skeleton warns of the fate of future generations. 
In the 1920s, Grosz was a leader of the politically outspoken Berlin Dada movement, which criticized authority through art. Considered a "degenerate" artist by the Nazis, he fled to the United States in 1933 in advance of World War II. Grosz lived and worked in Huntington, New York, from 1947 until shortly before his death in 1959.