VIEW MORE EXHIBITIONS
Long Island Biennial 2020
October 15, 2020 - January 10, 2021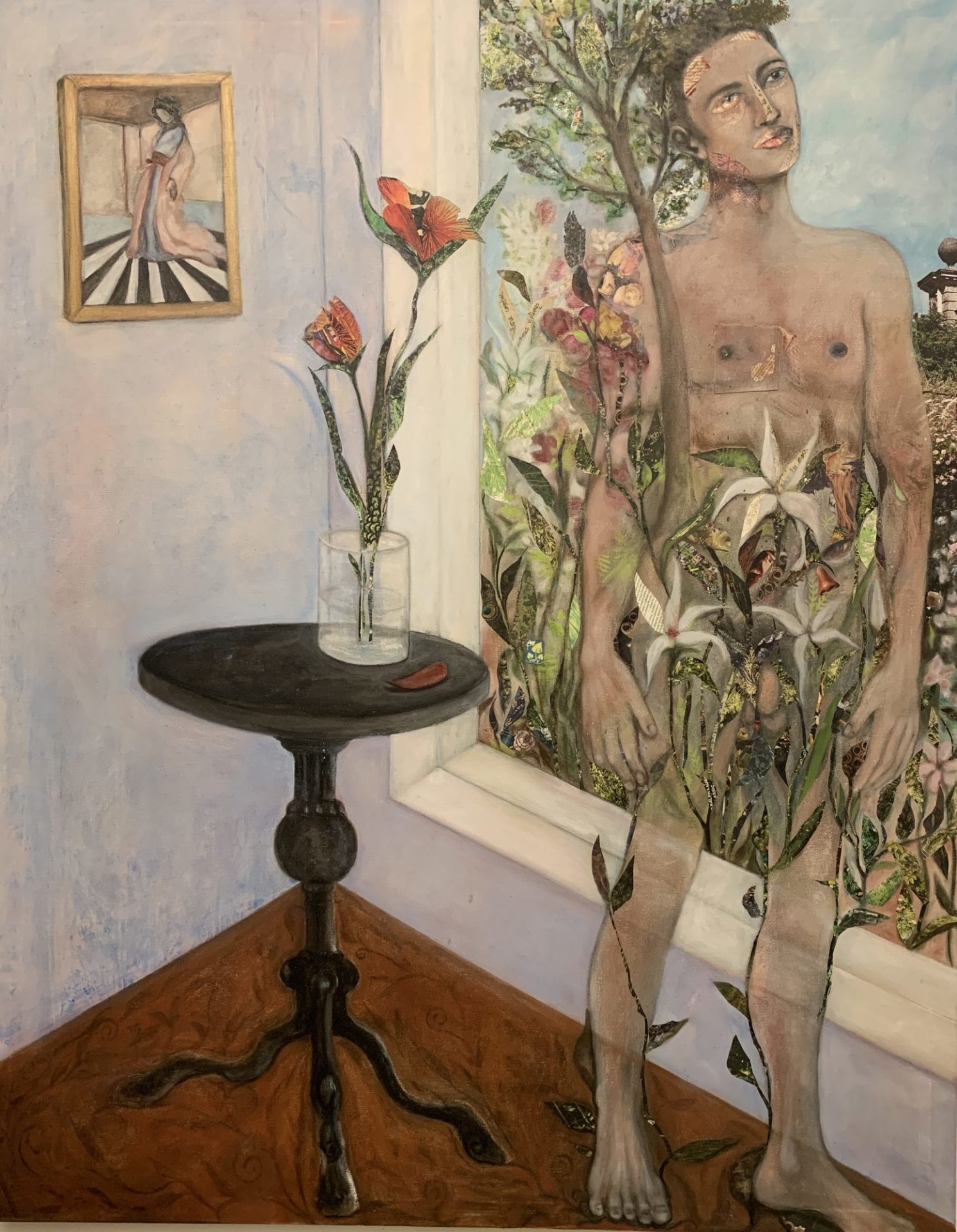 Now in its sixth edition, the Long Island Biennial is a juried exhibition that fosters deeper connections between contemporary artists from Nassau and Suffolk Counties and the communities in which they live and work. The 2020 Biennial brings together 100 artworks by 52 artists. Created in the last three years, the works on view represent a vital cross section of Long Island's contemporary art.
The Biennial received 841 entries from 302 artists. Jurors Erin Kimmel, Art Writer and Ph.D. candidate in Art History at Stony Brook University; Heidi Lange, Director of DC Moore Gallery, New York City; and Paton Miller, Artist/Curator, selected the works on view on the basis of creativity, quality, and professionalism. Presented throughout the Museum, the exhibition encompasses a remarkable variety of media, with styles spanning abstraction to hyperrealism. The meanings of these 100 diverse artworks range from the personal to the universal, with many artists responding to the challenges and promise of our current moment, including the coronavirus pandemic, social justice, immigration, and environmental crises.
Contemporary art has been essential to The Heckscher Museum of Art since its founding 100 years ago. We remain committed to sharing inspiring and thought-provoking new art with our visitors.
Thank you to everyone who voted for the Visitors Choice and Virtual Choice Awards and congratulations to the artists! Christine D'Addario won the Visitors Choice Award for her oil painting Wave of Light and Holly Hunt won the Virtual Choice Award for her digital photograph The Wait. Learn more
Sponsored by Pien and Hans Bosch
Related Events & Videos
The Museum hosted a number of events (both virtually and in person) in coordination with the Long Island Biennial exhibition. Featured artists brought their unique insight and expertise to each event, bringing the Museum to life for our visitors!
We invite you to enjoy recordings of the Virtual Open Studios and Panel Conversations in this playlist. Watch all of the Museum's videos on our YouTube Channel.
Virtual Open Studios
Enjoy an afternoon of behind-the-scenes artist studio visits! No car needed! Virtually "Zoom" from one studio to the next as you meet and learn about artists working in a variety of media and techniques. Watch demonstrations, view works in progress, participate in Q&A, and more!

Virtual Panel Conversations with the Curator
Join Heckscher Museum Curator Dr. Karli Wurzelbacher as she leads discussions via Zoom with select Long Island Biennial artists! Each artist will bring their unique perspective, experience, and ideas, ensuring a thought-provoking dialogue. Conversations will center around different themes including abstraction, landscape, materials and processes and end with a Q&A session.

Artists in the Galleries
Meet the artists behind the artwork in the Long Island Biennial 2020 exhibition! On select Friday afternoons throughout the show, exhibiting artists will be in the galleries to provide insight into their work that only they can give, and answer visitor questions.