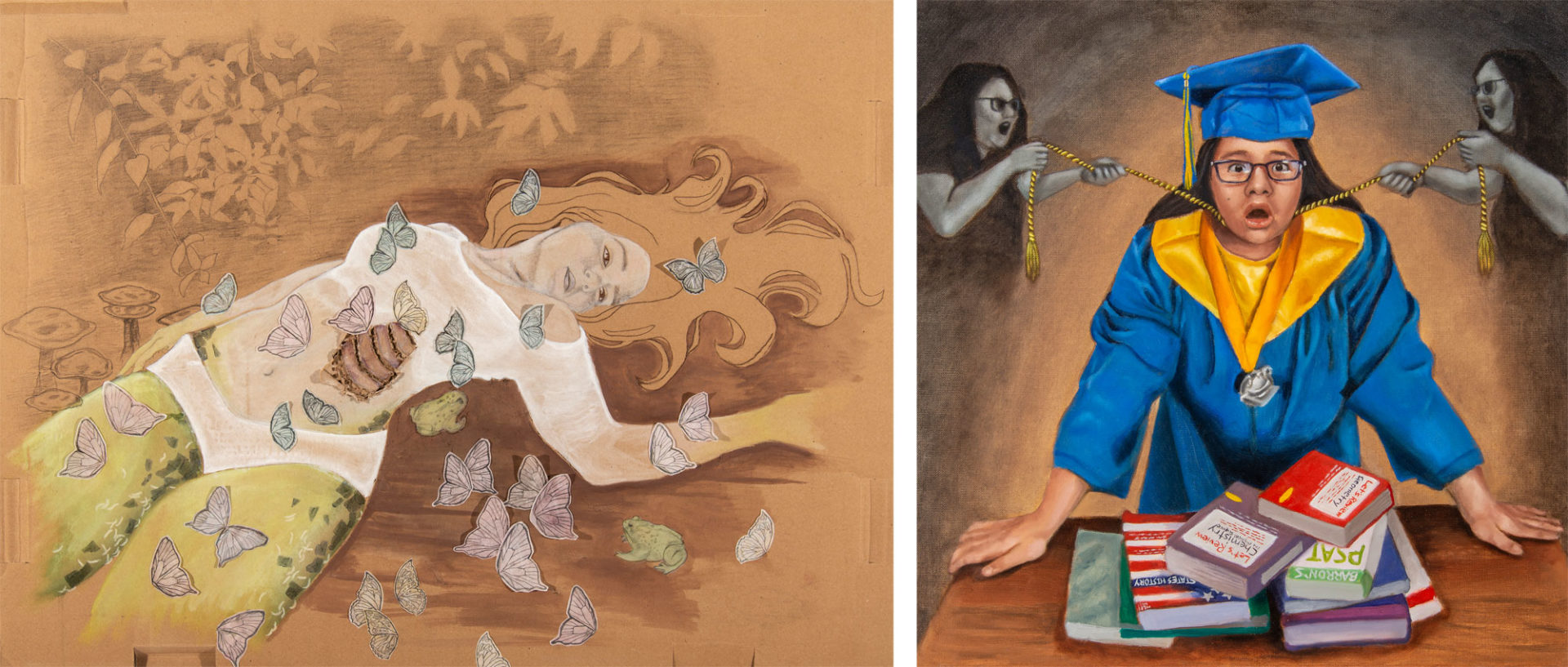 More than 2,800 votes were cast this year for the Long Island's Best Visitors Choice Awards – by individuals visiting the Museum in person as well as online. There were virtual votes cast from a record-breaking 23 countries worldwide!
The Museum is pleased to announce the following winners: Sarah Piccinini, East Islip High School, has won the Visitors Choice Award and Amber Dacanay, Huntington Fine Arts, has won the Virtual Visitors Choice Award. Congratulations to both artists on this incredible achievement and thank you to everyone who voted!
Sarah Piccinini's mixed media piece, Decomposing, was inspired by Denise Adler's Same Battles, Same Victims, which was on view in the Long Island Biennial 2020. In her artist statement, Sarah explains, "I hope viewers discover their own connection with nature and change their perception of death when they view my work. I also created my work to spread environmental awareness. Due to industrialization and capitalism, we have forgotten the importance of environmental conservation. Creating my art on a scrap of cardboard that I would have otherwise thrown away, I hope to show how we can live in a resourceful and sustainable way."
Amber Dacanay's painting, Untitled, was inspired by Alisa Shea's Up to Snuff, also on view in the Long Island Biennial 2020. In her artist statement, Amber states, "Processing emotional turmoil through creation has been a cathartic practice that I've come to enjoy. I found inspiration in how Alisa Shea utilized her artistic abilities in her Failure Series to reclaim power over the negative emotions that came with being unable to meet certain standards."
Read more about the artwork & browse the exhibition!