VIEW MORE EXHIBITIONS
Amanda Valdez: Piecework
August 1, 2020 - October 4, 2020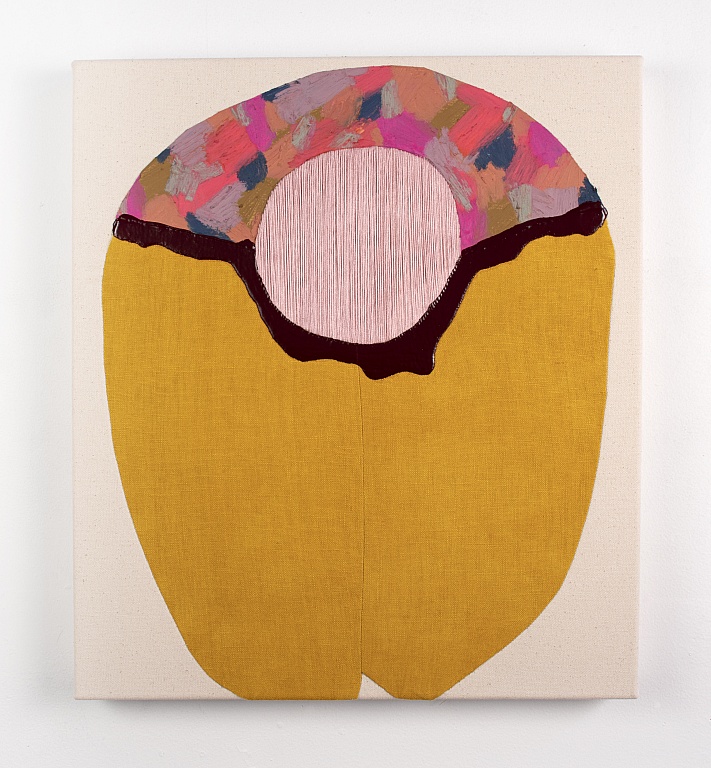 Amanda Valdez
Grace IV
2019, 18 x 16 in.
Embroidery, hand-dyed fabric, oil stick on mounted paper, acrylic, and canvas
Collection of Elizabeth Denny and Robert Dimin
Contemporary artist Amanda Valdez creates brilliantly colored, patterned, and textured abstract paintings by cutting, sewing, dyeing, painting, and embroidering canvas and other cloth. Featuring 19 paintings, including several that are among the artist's largest, this exhibition explores Valdez's engagement with the histories of abstraction and "women's work" with fiber. The artist conjures surprising compositions through thoughtful use of different materials and modes of making. Her evocative forms, especially those that suggest the body, hint at visceral feelings and emotional states.
Amanda Valdez Responds
In honor of the Museum's 100th anniversary, we asked contemporary artist Amanda Valdez to respond to artworks in our permanent collection. It is remarkable to see the historic collection through her eyes, and to see her recent paintings in connection with our nineteenth- and twentieth-century holdings.
More about Amanda Valdez: Piecework